Brendan Rodgers has revealed that he is in constant contact with Liverpool's American owners over Liverpool's transfer policy, with the incoming manager admitting he hopes to strengthen the squad further before this summer's deadline day.
Rodgers came in to a squad full of players with potential, who have so far failed to deliver for the Reds as they finished in a disappointing eighth place in the league last season.
And after signing Fabio Borini to build on the striking line-up, the former Swansea man says he isn't finished with his transfer business yet as he keeps Fenway Sports Group informed of his actions.
"There's a lot of great work going on, obviously with the board and Ian Ayre in particular doing a lot of work behind the scenes," he told the Liverpool website.
"I've got regular contact going with our American owners and, in particular, Mike Gordon from Fenway Sports Group.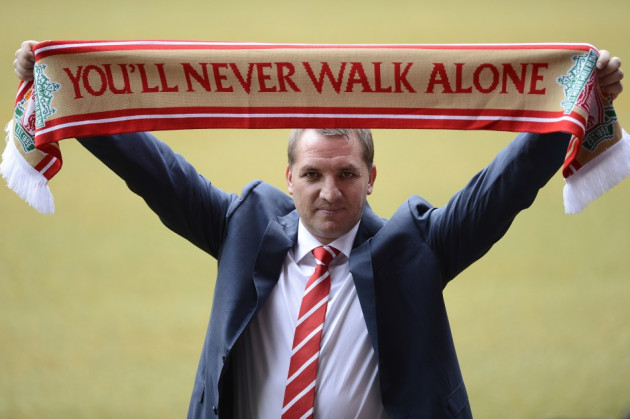 "Obviously when it's a club like Liverpool prices are always increased and so on, but I always felt it was important by the beginning of the season we could have the squad we want - and certainly by the end of the transfer window I would hope that will be the case."
Liverpool have been connected with countless players across every position this summer, and though the club have only signed one star so far, Rodgers has advised fans to take the rumours with a pinch of salt at this stage.
"There is lots of speculation," he explained. "I've seen hundreds of names linked with Liverpool and there's very few of them that were even close to coming here or we have even looked at.
"Unfortunately for the supporters they've got to read it and put up with it. But the message is there is a lot of work going on, on a number of deals and hopefully we can get those completed by the end of August."
Liverpool face a very tough battle next season if they hope to qualify for the Champions League - the top four spots in the Premier League table have not often been this competitive, and with big spenders Chelsea missing out on a place last season, and having to qualify for the tournament through winning the final, the Reds will need to do more than spend big to return to the big stage.
But with Rodgers hoping to return the club to playing attractive team football, the squad are positive they can complete the difficult task.