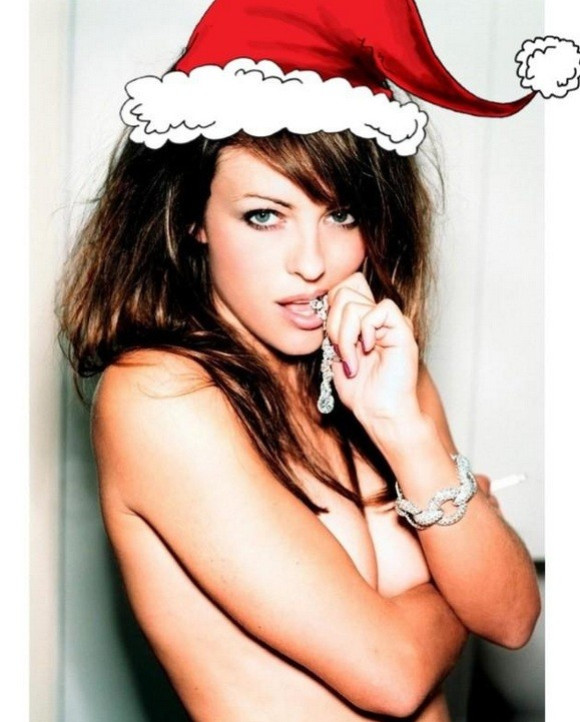 Elizabeth Hurley has posted a topless picture of herself, sent to her by a fan, on Twitter.
The 47-year-old British actress shared the revealing image with her 365,000 followers ahead of the Christmas celebrations.
In the snap, she poses with one arm covering her breasts while she bites seductively on a pair of diamond earrings. An animated Santa's hat is drawn on top of her dishevelled hair.
The very pleased former model showed her appreciation by including the message: "Thanks for pic! @IsabelleSener"
Although Hurley also posted another snap of her posing with her cricketer fiancé Shane Warne, 43, in front of a Christmas tree, it was the topless snap that got the internet buzzing.
One fan wrote: "Regardless of how old that pic is Liz is a stunner at her age. Shane is very lucky."
Another said: "That's one Christmas cracker I'd like to pull."