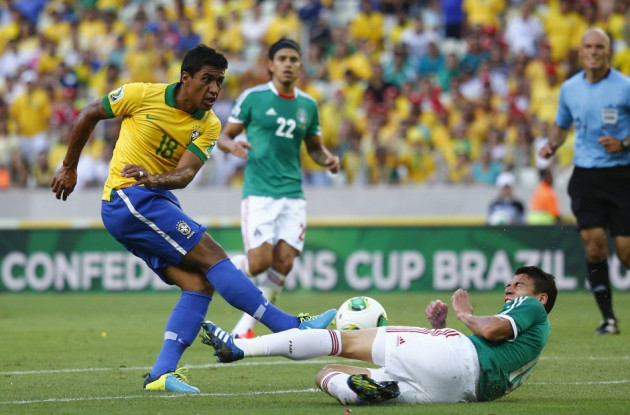 Tottenham Hotspur goalkeeper Hugo Lloris has hailed the summer signing of Brazilian international midfielder Paulinho.
The 24 year old was confirmed as the club's first signing of the transfer window earlier this month after joining for a reported £17m from Corinthians.
Paulinho is likely to make up part of Brazil's World Cup squad on home soil next summer and being among the highest rated of the current crop of Samba stars, Lloris is naturally impressed with the recent addition at Tottenham.
"It's a good thing for us to have a Brazil international in our team," Lloris said.
"It shows that the club is still developing and improving because we can now have some great players like Paulinho."
Tottenham began their pre-season schedule ahead of the new season with a 1-1 draw against Swindon Town, with Gareth Bale scoring the opener before Andy Williams' deflected equaliser.
The goal firmly swats away suggestions that the Welshman will be on his way to Real Madrid this summer, with starting the club's next season preparations an indication he is part of the club's plans.
Bale's 21 Premier League goals last season helped Tottenham initially set the pace in the race for the Champions League places before they were finally pipped by north London rivals Arsenal.
The 23 year old will likely prove crucial again in Tottenham's hopes of breaching the top four and Lloris is delighted to see the winger in full flight during pre-season.
"It's nice to see him in good form," Lloris told Sky Sports.
"But pre-season is long so we need to concentrate on our work. It's good to see him but it's just the beginning."
Tottenham's domestic pre-season fixture schedule continues against Colchester United before taking on Sunderland in the semi-final of the Asia Trophy prior to games against Milton Keynes Dons, Monaco, Cambridge City and Espanyol.