Antonio Horta-Osorio, the chief executive of Lloyds Banking Group, is facing calls to resign over allegations that he had an extramarital affair.
The Sun newspaper reported on 9 August that Horta-Osorio had a tryst with Dr Wendy Piatt, a former aide to Tony Blair, during a business trip to Singapore in June.
The Portuguese CEO is alleged to have spent nearly £4,000 (€4,700; $5,200) during his stay with Dr Piatt at the Mandarin Oriental Hotel in the city, including for treatments at the luxury spa.
A City analyst said the allegations were "extremely serious" and could cost the bank boss his job.
Horta-Osorio has three children with his wife of 25 years, Ana.
He has served as chief executive of Lloyds – which was saved from collapsing in 2008 by a £20.5bn government bailout – since 2011.
In 2013, he signed off on a "code of a responsibility" for all Lloyds staff, which urged them to "do the right thing".
'Reprehensible behaviour'
"This is reprehensible behaviour and his contract must be terminated," financial pundit David Buik told the Sun.
"When you're in the public headlights, at the very top of a bank that has cost the taxpayer billions of pounds, your behaviour has to be completely and utterly exemplary.
"Lloyds has, since the bailout, behaved worse than any other bank in terms of its relationship with its customers, costing them £16bn in repayment of PPI. So this just throws fuel on the fire."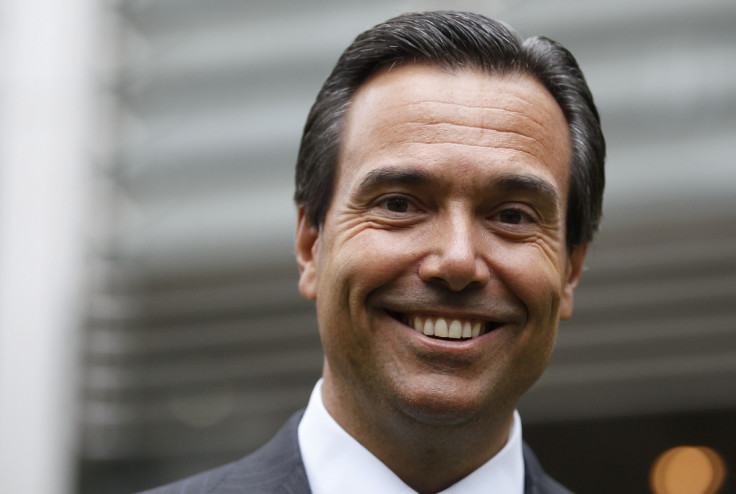 In a statement released to the Sun, Lloyds said Horta-Osorio's Singapore hotel stay did not represent a breach of its expenses policy and that the alleged affair was a private matter.
"In this case there is no breach of our policy and the personal expenses are paid for by Antonio. More broadly, this is a personal matter for Antonio," it stated.
"Lloyds has been returned to financial health over the last five years under the leadership of Antonio, and is well-placed to continue supporting the UK economy and to help Britain prosper."