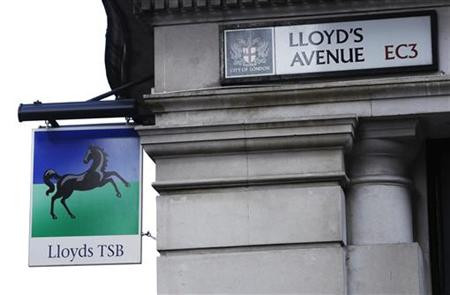 Shares in Lloyds Banking Group were down on the FTSE 100 ahead of its half year results, due out tomorrow.
Yesterday the bank saw its shares rise after fellow bank HSBC reported a doubling of its pre-tax profits in the first half of the year to $11.1 billion. Today however investors pulled back due to fears they may have been prematurely overconfident.
Tomorrow Lloyds Banking Group is expected to report a small profit of £800 million for the half year, after making a loss of £4.0 billion in the same period last year.
The return to profit will likely be welcomed by investors and by the government, which still holds a substantial stake of around 40 per cent in the bank.
Fellow part-nationalised bank RBS is also expected to report a return to profit this week.
By 14:25 shares in Lloyds Banking Group were down 1.64 per cent to 71.25 pence per share.