Loaf, the furniture firm backed by Monsoon and Accessorize founder Peter Simon, plans to rake in £100m within the next five years as the online retailer makes the unusual move to bricks-and-mortar.
The past few years have seen a bloodbath on the British high street, with household names such as Woolworths, Comet and JJB all collapsing, partly linked to more people shopping online and diminishing footfall.
Many retailers have trimmed their store numbers and focused online to cope, so it is somewhat surprising that Loaf is going from online to physical space in an attempt to buck the dot.com trend.
The company's founder, Charlie Marshall, spoke to IBTimes UK about the reasons behind the move.
"We're opening a store in Battersea in September and we'll look to open more depending on how successful it is. Multichannel is what customers want when it comes to furniture and people still want to see and touch the products first-hand."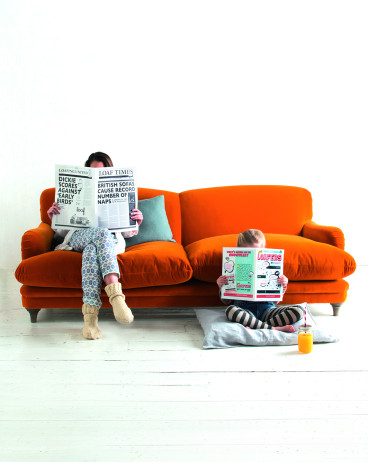 Loaf was founded in 2008 after a Marshall had a "terrible experience" looking for a bed. The firm raked in £27m (€37.8m) in revenues last year and is now looking to take a bigger slice of the UK's £20bn furniture market.
"We're targeting £100m in revenues over the next four or five years but I believe in balance, so the business has to make a profit. We don't want to be like Ocado, where we're always promising jam tomorrow but fail to deliver a profit. We see ourselves much more in the Pret A Manger mould, starting off slowly but getting it right. Our goal is to become a big business over the next 5 years."
Marshall attributes the firm's success to Loaf's "characterful, handmade and affordable furniture", as well as a focus on customer service. Last year, Loaf's growth attracted the attention of Peter Simon, who acquired a "significant" minority stake in the company. Marshall has not ruled out taking on further investment.
Reaching £100m in turnover would mark an important milestone, would Marshall ever consider selling or listing the company he has built up?
"It's something that I think about all the time, an IPO or sale, but it's a long way off."