Loch Ness Monster: Discovery of 'deepest trench' gives new hope to Nessie hunters
Nessie hunters have been given new hope with the discovery of a trench in Loch Ness twice the depth of the North Sea. It is said to be wide enough to accommodate a whole family of beasties. The discovery of the trench was made by a sonar specialist who also spotted what appeared to be a huge humpbacked creature in the trench which vanished when he went back for a second look.
Former fisherman Keith Stewart made the discovery as he mapped the loch using state-of-the-art 3D sonar imagery. Now he says he has gone from being a doubter to a believer. The size and depth of the trench - dubbed "Keith's Abyss" or possibly "Keith's Crevice" - has made him wonder if Nessie hunters have been looking in the wrong place all along.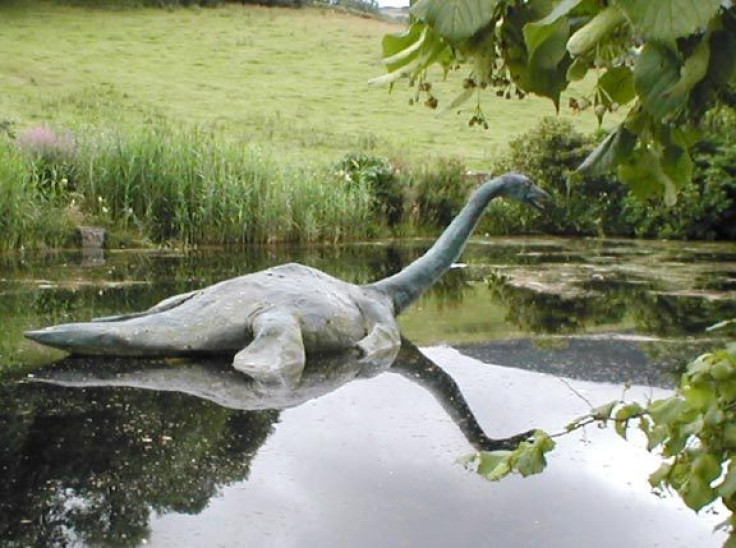 "I wasn't really a believer of the monster beforehand," said Stewart. "But two weeks ago, I got a sonar image of what looked like a long object with a hump lying at the bottom. It wasn't there when I scanned the loch bed later. That intrigued me and then I found this dark shape about half way between the Clansman Hotel and Drumnadrochit which transpired to be a crevice or trench. I measured it with our state of the art 3D equipment at 889 feet."
The myth of the Loch Ness Monster goes back to the sixth century, and coincidentally took off at the same time as mass tourism. One theory is that the monster is a plesiosaur which somehow survived the end of the dinosaurs 65 million years ago and has been lying low ever since. Believers and local businesses had a bit of a blow in 2015 when Nessie hunter Steve Feltham, who spent 23 years searching the loch, declared the "monster" to be nothing more than a giant catfish.
Now however Keith Stewart - who skippers sight-seeing boats along the lake - believes the size and location of the crevice means Nessie could still be hiding inside. Gary Campbell, president of Loch Ness Monster Fan Club, agrees with him.
"We thought the loch was 810 feet deep and just had a 20 foot diameter hole at the bottom," said Campbell. "Now we've discovered a whole trench that makes the loch nearly 900 feet deep which is twice the depth of the North Sea. There could be more trenches which make it deeper. This looks like where Nessie and her whole family could really hide out and explain why they are rarely seen."
© Copyright IBTimes 2023. All rights reserved.