Two new suspects in the Lockerbie bombing can be questioned in the probe into the terror attack that killed 259 people aboard Pan Am flight 103 and 11 people on the ground, as Scottish and American prosecutors have been invited to travel to Libya.
The duo was named by the Tripoli government in Libya as Mohammed Abouajela Masud (Abu Agila Mas'ud) and Abdullah al-Senussi, after Scottish prosecutors said they formally identified two new suspects in the 1988 bombing. Both are currently being held for atrocities committed during the Libyan revolution in 2011.
The offer to speak to the men came from a spokesman of the National Salvation government, which seized power in the Libyan capital in August 2014 but is not recognised by the international community.
"They can send some investigators, they come here to see those guys and see what they can do," Jamal Zubair told the BBC. "Always we are very helpful, we want to talk to people and we want to show what we have. We might have more evidence about other people or maybe those guys have more information about something else, might help you."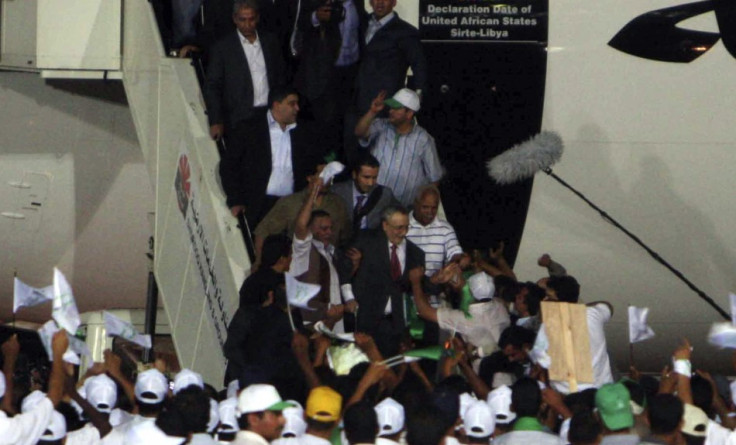 Up until now, the only person convicted in connection with the attack was Libyan intelligence officer Abdelbaset al-Megrahi. He was jailed for life in 2001, having been convicted of 270 counts of murder at a special court in the Netherlands, and died in 2012 after being released from jail on compassionate grounds three years earlier.
Abu Agila Mas'ud and Abdullah Senussi were the focus of a ground-breaking documentary by PBS producer Ken Dornstein that aired on investigative programme Frontline. In an investigation spanning more than four years and covering ground in Libya, Germany and Switzerland, Dornstien was able to track down the masterminds of the terrorist atrocity, the worst terror attack on US citizens prior to 9/11.
Senussi, who was sentenced to death in July and is appealing the verdict, was Gaddafi's feared spy chief and right-hand man. He is believed to have stood at the centre of many acts of state-sponsored terrorism orchestrated from Tripoli.
Little is known about Abu Agila Mas'ud, Gaddafi's shadowy bomb expert, who was linked to many Libyan-sponsored terror atrocities throughout the 1980s but operated under a number of aliases.