It's always been expected that Hugh Jackman would hang up the Wolverine claws sooner or later. Having played the Marvel Comics character for 17 years, his latest outing, Logan, is set to mark the last time he brings the iconic mutant to life on the big screen. Considering the film's mature and dark tone, it certainly makes sense for Jackman to bow out now, but while it might be logical, the Australian actor admits it's hard to leave behind the role that kick-started his career.
Speaking in a recent interview with the New York Times, he admitted how he feels "uncomfortable saying goodbye" to the character and that he deliberately dragged out Automated Dialogue Replacement sessions or discussions with director James Mangold just to hang on to him a little longer. But deep down he knows that this is nonetheless the film to go out on: "When I had the script, I was like, 'Yes.' And when I was shooting the movie, yes. As I sit here today, yes. God knows how I'll feel in three years. But right now, absolutely.
"There's been a gnawing turmoil that I hadn't really nailed it, fully — either story or performance or whatever. Every film I've ever done, I've had that gnawing doubt. But I have it way less in this one."
Set in 2029, Logan sees Wolverine working as a driver for hire and living in isolation on the Mexican border, following the extinction of almost all other mutants. In his downtime, he cares for Professor Charles Xavier (Patrick Stewart), who is succumbing to the effects of a neurodegenerative disease, despite his advanced telepathic abilities.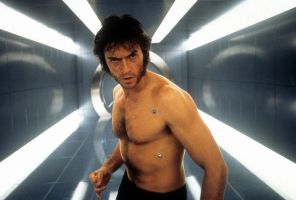 Their quiet life is threatened when they stumble across a young girl named Laura (Dafne Keen), who turns out to be more like Logan that he would care to admit. Soon, the trio find themselves in a dangerous game of cat-and-mouse as they try to keep Laura from being captured by the dark figures that are relentlessly pursuing her.
Following the film's premiere at the Berlin International Film Festival on 17 February, overwhelmingly positive reviews of Logan have made their way online. The Telegraph calls it "a creatively risky superhero movie" while MovieWeb hails it as "crushingly somber, but engaging."
"Logan stands out as not only a great movie, but as something which is truly different for this genre," writes Total Film, while The Independent describes it as "a Marvel movie with a bit of soul and some true grit." Logan is released in UK cinemas on 1 March 2017, and in the US on 3 March.
For more entertainment news follow A-List on Twitter @Alistinsider