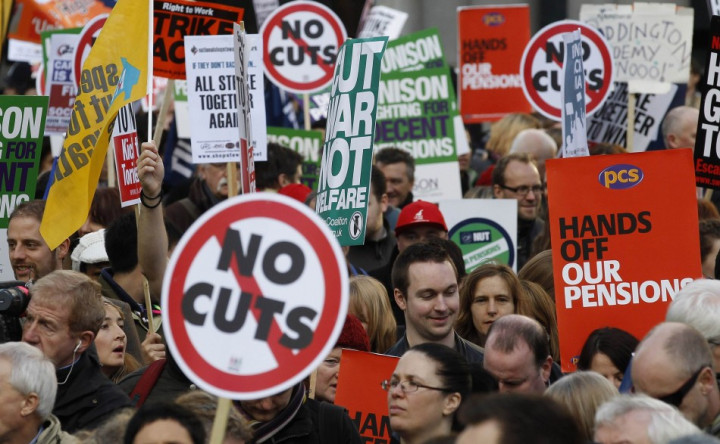 It may have been a misguided rhetorical swipe at his Tory nemesis, or it may have been a genuine warning that there will be union action during the Olympics, but Unite leader Len McCluskey's comments have sent a shiver down the spine of sports fans, politicians, businessmen and tourism bosses.
He told the Guardian that the London 2012 Olympic Games provide an "opportunity" for striking that trade unions "should be looking at".
Trade unions are locked in a political battle with their natural enemies, the Conservatives, whose government is pursuing austerity measures that are seeing swathes of jobs losses, a public sector pay freeze, and services being cut.
The government argues the cuts are necessary because the country is broke after years of careless spending, but the unions say this is not true and Whitehall is cutting deeper than it has to.
Should the unions take the Olympics as a political opportunity and call a general strike, it could have a huge impact on the country at a time when it will be stretched to its limits.
London Underground is already warning companies to let their employees work from home during the Olympics period.
Travellers face huge delays and heavily crowded platforms, as the Tube tries to handle the crush of millions of extra passengers, from Olympics spectators and tourists to everyday London workers.
Strike action by Tube workers would cause complete chaos on the system, with limited services at a time when even working at full capacity is not enough to cope with the demand.
Rail union the RMT has already warned of the increased health and safety risk during the Olympics.
"We have severe safety concerns which we have raised with Transport for London over the potential carnage that could occur," a spokesman for the union told the Daily Mail.
A reduction in border staff at Britain's airports would prevent tourists from entering the country at the crucial period, which would have a knock-on effect on businesses hoping to cash in on the tourism boost.
Then there are health workers, already hard-pressed in the summer, who will have to cope with an increased number of injured people through their A&E doors.
Any reduction in staff numbers because of strikes could put those in urgent need of medical help at risk.
If the UK did see a general strike and the country ground to a halt during the Olympics, leaving tourists stranded, commuters unable to get to work, and people missing out on getting to London 2012 events, it would damage the UK's global reputation.
The country's chances of winning a bid to host another major world event, such as the World Cup, may be damaged.
A national day of strike action by unions in November was described as a "damp squib" by Britain's prime minister, David Cameron.
However, he is nervous about the prospect of public sector strikes during the London 2012 Olympic Games.
They are unlikely to be popular among the wider public, but Cameron's bigger concern will be the watching world as attention is focused on Britain as a divided country and its struggle to cope with handling a big global event.