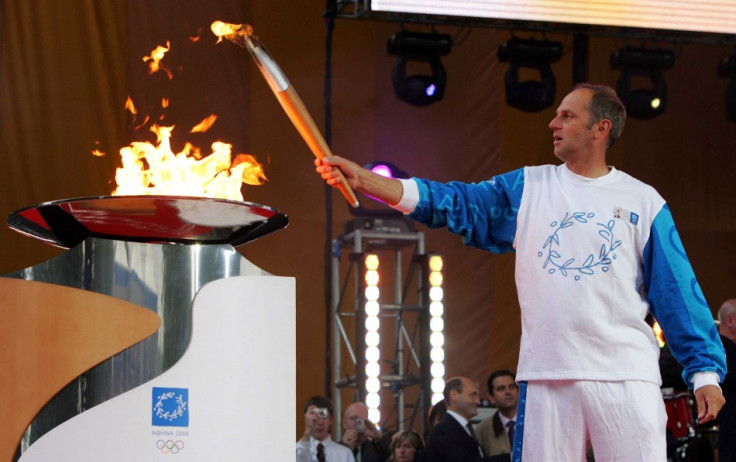 Organiser of the 2012 London Olympics, LOCOG, has announced that authentic Olympic torches would be available in an online auction throughout the Torch relay.
Torches will be released in special limited editions marking significant moments along the Relay and featuring signed metallic shards by athletes and celebrities.
Proceeds from the auction will help subsidise the costs of Torches to Torchbearers and contribute towards the staging of the Games.
Each Torch is packaged in an Olympic Torch Relay collectors box and comes with a certificate of authenticity and unique serial ID number. Each Torch will be available on the auction website for approximately seven to fourteen days.
During the Games, rare and remarkable pieces of sporting equipments used in Olympic competitions will also be available through the official on-line auction. Coveted items include baton from the Men's 4 x 100 Relay, beach volleyball from the Horse Guard's Parade competition site and tennis balls from Wimbledon.
"The Olympic Torch Relay signifies the start of an exciting summer of sport across the UK. The Relay will last for 70 days and the Flame will carry with it the values and spirit of the Olympic Games across the UK," LOCOG commercial director Chris Townsend said.
"The London 2012 auction not only offers fans the chance to own a piece of history but helps subsidise the cost of Torches for Torchbearers," Townsend added.
Currently, the Olympic Flame has covered over 121.77 miles on a journey from Dumfries in Scotland to Bowness-on-Windermere in the Lake District.
One of the highlights of the varied routes was a steam-boat cruise on scenic Lake Winderemere. Fourteen-year-old Stephanie Booth from Windermere, who was nominated for her time and dedication to triathlon, carried the Flame on the boat. In all, a total of 114 Torchbearers carried the Flame during the day.
On Thursday, an evening celebration took place at The Glebe in Bowness-on-Windermere to mark the start of the London 2012 Festival.
The celebration line-up included singer-songwriter and Mercury Prize nominee Katy B. Her performance included "Anywhere in the World", the song for Coca-Cola's Olympic Games campaign recorded with Mark Ronson.