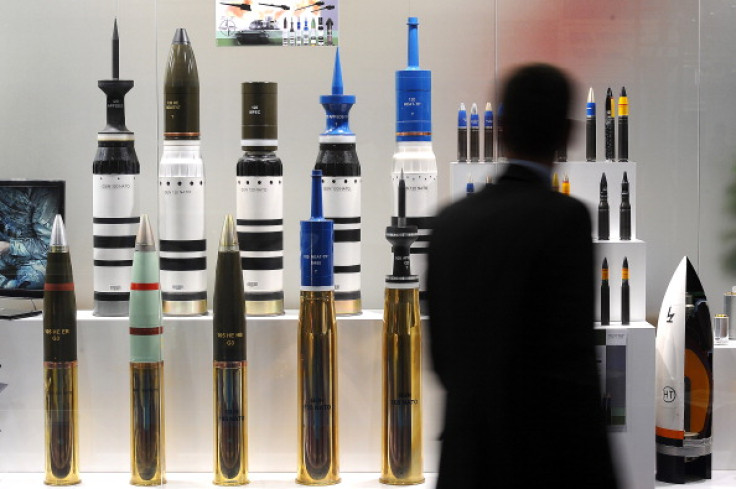 The world's biggest arms fair to be held in London in September, might be used as a platform to promote the sale of instruments of torture.
The four-day event held at ExCel in east London attracts some 1,500 exhibitors, including major defence groups, such as BAE Systems, Raytheon and Lockheed Martin, to an audience of over 32,000 delegates.
Some of the instruments showcased at the event, include battlefield medical kits and warships.
The event is often used by companies to showcase controversial torture devices, like leg irons and electric batons.
Sale of such products is considered illegal in the UK.
The Arms Export Control Committee drafted a scathing report last year, demanding to see the memorandum of understanding between private equity-owned Clarion and the Department for Business over the running of the Defence and Security Equipment International (DSEI) event.
The memorandum is believed to have been negotiated months before the event, and the committee had hoped to see the terms of the agreement before the general election.
MPs requested the terms of agreement to ensure Clarion was fully accountable should any exhibitors flout UK regulations.
It seems, however, the agreement will not be revealed until after the election despite the DSEI registration believed to have started early February, reported The Independent.
"It is disappointing that this has been delayed until after the election. This memorandum won't be ready now until a matter of a few weeks before DSEI starts, when exhibitors and attendees will have already booked their flights, hotels and stands," said Ann McKechin, the Labour MP for Glasgow North who sits on the committee.
"There's a lack of transparency here. We were given the indication that we would see the memorandum around the start of the year."
The committee had warned in its report that there was a, "self-evident lack of clarity in the present criminal legislation," that would make way for companies to get away with promoting instruments of torture.
"There have been a small number regrettable incidents of exhibitors displaying literature about goods whose export from the UK are banned," said a Whitehall source.