More armed police will patrol the streets of London following the recent terror attacks across Europe, the Met Police Commissioner and the Mayor of London have announced. While the move is not in response to any particular threat, the Commisioner Sir Bernard Hogan-Howe believes there is a need for authorities to show their "determination to protect the public" following attacks in France, Belgium, and Germany.
Announcing the start of Operation Hercules, Hogan-Howe and London Mayor Sadiq Khan said they will increase the number of firearm officers on patrol by 600 to 2,800. They will be present at some of the city's main attractions and most popular locations in a bid to make London a "hostile an environment as possible for any would-be attacker".
Hogan-Howe said it would be "foolish" to ignore the potential of a major attack happening on the streets of Britain following recent attacks across western Europe. This comes after he wrote in the Mail on Sunday suggesting it is a "case of when, not if" the UK will become a target.
Discussing Operation Hercules, Hogan-Howe said: "Anyone who's been following events in Europe over the past few weeks will understand why we want to show our determination to protect the public. We are deadly serious about the protection that we are offering the people of London and we will never be complacent.
"That's why I'm increasing the visibility and the number of armed officers on London's streets, and demonstrating some of the range of tactics we already have to protect the public from all manner of threats. I want the public to know that we have substantial resources and a range of tactics that we can call on to protect them.
"The reality of having to deal with armed and deadly attackers is that you need firearms officers who will use force to stop those attackers in their aim. Our firearms officers are the ones who will run towards the danger. They are our heroes.
"Despite the fact they are carrying guns they are still police officers and I want the public to approach and talk to them, they are out on our streets to reassure and help the public.
"Equally important in how we protect our capital is the relationship that our mainly unarmed officers have built with communities over many years. Our communities are a vital source of information and if you have fears or concerns then we want to know."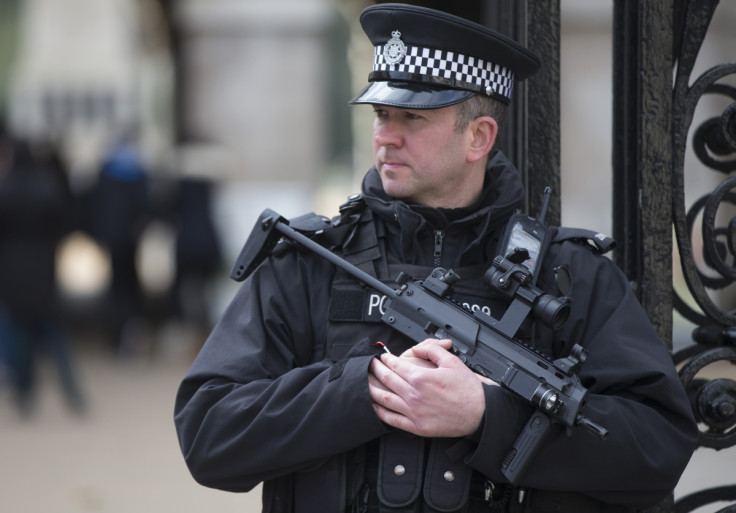 Khan, said: "The safety and security of all Londoners is my first priority, and our police and security services are working incredibly hard every day on our behalf. The threat level here in London has not changed, but it does remain at severe and especially in light of recent deadly attacks in Europe it is important we are prepared should the unthinkable happen.
"We will see more armed officers on our streets, but there is no reason to be alarmed. All of our police officers are playing their part and working closely with all of our communities to prevent the possibility of an attack.
"That is why we are returning to real neighbourhood policing with a second dedicated PC in every London ward by the end of next year, to be the eyes and ears of our security services and build trust in our communities. Our armed response teams do a very difficult job. They put their own lives at risk every day and are at the front line of protection for Londoners across our city."
Figures recently released by the Home Office revealed the number of firearms officers across England and Wales has fallen for the fourth year in a row despite the heightened risk of a terrorist attack. The number of armed police dropped to 5,639 as of 31 March, a total of 1,267 less than were deployed in 2010.