London Fashion Week 2015 took a unique twist when it was Min Wu's turn to display her spring/summer collection. Also showcasing her range was Daniela Barros, whose designs took a turn for the weird and wonderful.
It is safe to say that Wu's show, which was billed as a digital presentation, was certainly an interesting performance of sorts. Snubbing the traditional runway, it was designed to ensure the focus was solely on Wu's creations with the models standing in one position as opposed to strutting down a catwalk. The collection varies from the less is more approach to the outright bold.
Shirt dresses are kept to an A-line shape with pastel colour-blocking, perfect for the spring/summer season, while shirt and trouser combos are kept wide-legged and sharp with beautiful blushes of purples, reds, pinks and blues.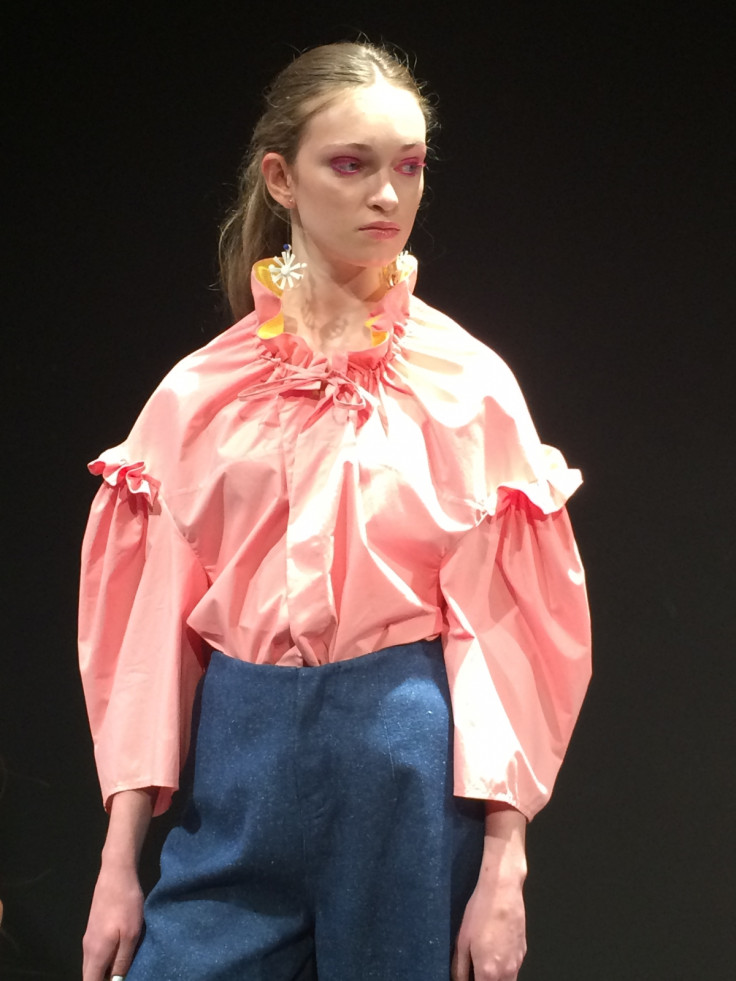 While most Fashion Week shows run for approximately 10 minutes at a time, the Chinese designer took full advantage of a two-hour slot at her space on The Mall, even giving visitors an interval and a much-needed break for the models who clearly had spent hours practising having to stand for several minutes without moving. Wu's showcase has certainly been one of the most memorable shows of Fashion Week so far.
Later on 19 September, A-List hopped over to Barros's show at the trendy Vinyl Factory, where she closed LFW's third day with a simple yet standout collection. From pastel blue dresses with shaggy detailing and daring double denim combos with cut-outs, Barros played it safe yet stepped out of the box.
London Fashion Week, which launched on 18 September, will close its spring/summer collection on 22 September and will make way for the next host city, with Milan Fashion Week set to kick off on 23 September.