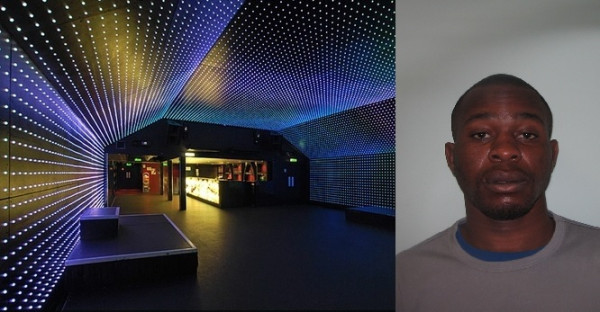 Dangerous London gangster Tunde Olutosin has been sentenced to 22 years behind bars for attempting to kill bouncers at a Lambeth nightclub.
Olutosin opened fire at doormen after he was thrown out of the Fire nightclub for brawling inside the venue in May last year.
The Old Bailey heard how the 24-year-old erupted into a violent fury, firstly arguing with security guards outside and at one stage brandishing a broken bottle.
Bouncers had to physically restrain Olutosin, who sustained a facial injury and lost some of his teeth as he was forcibly remanded.
He made repeated threats to return with a gun and kill the door staff. True to his word, he came back an hour later armed with a revolver.
He then opened fire several times at the security guards, who dived to the ground and sought cover as Olutosin shot into the wall of the club.
The doormen crawled inside the venue and secured the door with rope. Olutsin's second attempt to shoot the men was fortunately hampered by the gun being faulty and jamming repeatedly.
Five days later he was arrested and charged with four counts of attempted murder and possession of a firearm and ammunition with intent to endanger life.
Judge Michael Worsley said: "What you did was dangerous in the extreme.
"By a miracle none of the staff was injured but they describe the terror of bullets passing inches from their head or body."