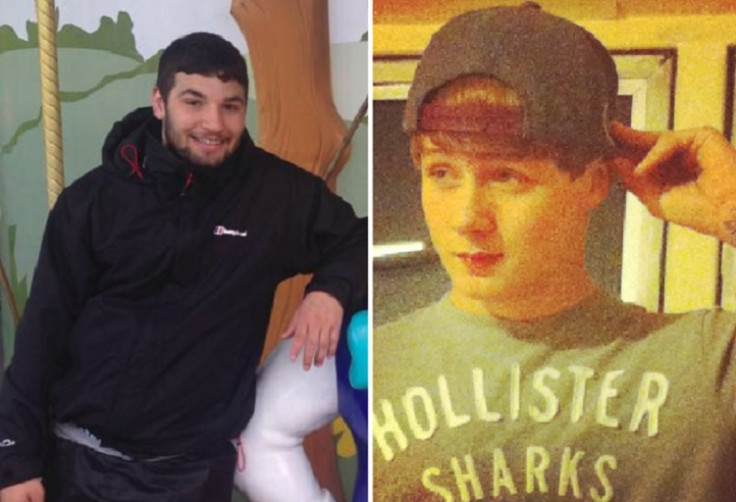 Three men who were part of a moped gang that terrorised the affluent residents of Hampstead in a series of violent robberies have been jailed.
Statements from the traumatised victims were read out at Blackfriars Crown Court in which they told of flashbacks, sleepless nights and children too scared to go out to play. One of the victims had been robbed before but this had left him most affected – and he said he would not mentally recover.
A nine-year-old daughter of a victim, who witnessed the robbery of her mother, wrote a distressing poem about it. The poem, Down From My Eyes Run 100 Tears, spoke of "fear" at the screeching noise of the motorbikes and asked: "How can someone do something like this to someone so kind?"
Corrie Moroney, 23, and Alan Fitzgerald, 20, of Holloway and Ellis Parkinson, 21, of no fixed abode, were convicted of conspiracy to robbery in relation to 12 incidents over three months from May to July 2014.
Moroney, who was involved in every incident, was sentenced to 10 years in prison for his role, and an extra year for a separate assault charge relating to an incident in a betting shop where he fractured a man's cheekbone.
Parkinson received eight years for his role in seven of the incidents and Fitzgerald got four years in a young offender's institution, though he was only involved in the last of the 12 robberies.
Judge David Richardson called it a "campaign of robbery", which he said had "life changing" consequences for its victims.
"They will never forget what happened to them," he said as he passed down his sentences.
All robberies involved between two and four people dressed in black, disguised by helmets, balaclavas and scarves, who wielded hammers and rode mopeds with stolen registration plates.
Hammer attacks and car windows smashed
In some of the robberies, individuals were attacked with the hammers. In others, car windows were smashed. Other weapons used to intimidate the victims were a Taser and a knife with a 15cm blade.
The court heard how the three men and others involved who were not caught targeted residents of the Hampstead area – where the average price of a semi-detached house nears £3m and is home to celebrities such as Jonathan Ross and Harry Styles – because of their "outward show of wealth", such as high value watches, expensive cars and luxury properties.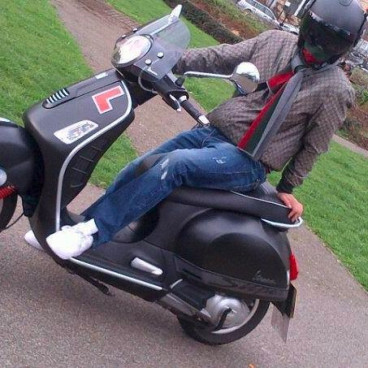 Rolex and Cartier watches were among the robberies' hauls, some worth as much as £60,000, as well as rings worth thousands, cash, mobile phones and designer purses.
Most of the victims were targeted on the driveways of their own homes. The moped gang would approach as they parked up, threatening the victim with a hammer and sometimes smashing the windows of the vehicle to intimidate them or snatch belongings from the seats.
Many of the incidents were caught on the CCTV cameras on the homes of those they attacked. Since the robberies, residents have installed strong gates in front of their homes, only travel to and from their homes with another person, and pay for ex-gurkha soldiers as private security to patrol their roads so they have peace of mind.
In the first incident on March 5, a man was getting out of his Bentley in front of his Hampstead home when the moped gang appeared behind him. One of the robbers hit him several times with the hammer, demanding he hand over his watch and other items. The assailant threatened to smash his kneecaps unless he complied, which he did.
Another incident happened near a park as two parents put their four and seven-year-old children into the car. Three robbers on two mopeds approached and demanded their watches and other items, smashing the passenger window of the car with a claw hammer in front of the young children.
The mother said in a victim impact assessment her watch was worth £24,000 and a gift from a sister-in-law who later died of breast cancer, adding she knows she will never get it back. Moreover, her two children are afraid to go near the park and seize up with fear every time they hear a motorbike.
One man was followed into an underground parking facility by two mopeds as he parked his sports car. He was threatened by hammer-wielding robbers who demanded his watch, which was worth £24,000. When he tried to get out of his car, one of the robbers produced a 15cm blade.
Another terrified victim was chased through a park by the mopeds, which rode on the pavements in pursuit of him.
Police track down the men
The three men were caught after Hampstead residents reported to police a group of suspicious people draped in black riding around on mopeds on June 20. Police tracked them down and covertly followed them home. Chases ensued as the men tried to flee, but all were caught.
In mitigation, the defence lawyers said all three men had shown remorse for their actions and entered early guilty pleas to avoid the witnesses and victims having to give evidence at a trial.
Moroney's defence highlighted his learning difficulties and ADHD problems. Parkinson's lawyer spoke of his client's deep regret at his actions, which in his own words had called "worthy of scum" and intended to use prison to turn his life around.
Fitzgerald's lawyer highlighted he was only involved in one of the robberies and had no previous convictions for violence. He also had written a letter of apology to his victims and handed it to the police.
But Judge Richardson said the early pleas and shows of remorse had come too late. Moreover, he described Moroney as "streetwise" because he had tried to destroy a SIM card before he was caught and, when he was detained, asked a police officer if he would get a lower sentence for admitting everything.