London neo-Nazi event to discuss Princess Diana conspiracy theories cancelled
Meeting of far-right activists in Holborn called off by venue following safety fears.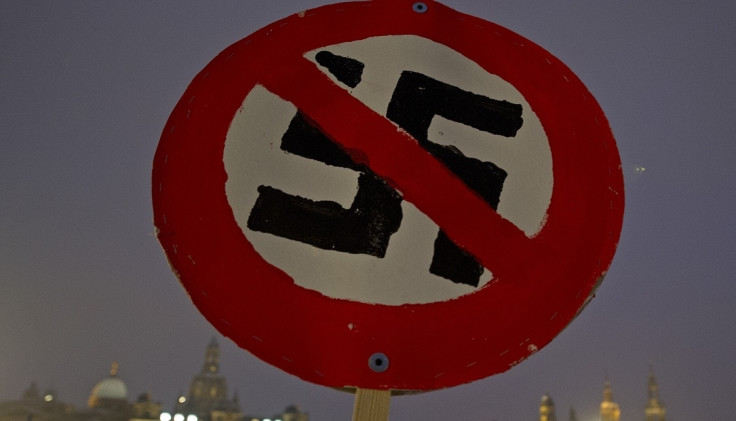 An event in central London due to be attended by far-right conspiracy theorists has been cancelled following advice from police.
The "secret meeting" organised by the Keep Talking group was due to take place at the Millman Street Community Centre in Holborn. The event was said to involve far-right activists discussing conspiracy theories surround Princess Diana to coincide with the 20<sup>th anniversary of her death on 31 August.
The meeting was due to me met with counter-protests organised by anti-fascist groups after it was reported the meeting was being promoted among neo-Nazis by far-right activist Jeremy Bedford-Turner.
However, the community centre in Holborn has now confirmed the event has been cancelled over safety concerns surrounding those attending.
A spokesperson told IBTimes UK: "The decision follows advice received from the Metropolitan Police about public order disturbances related to past events involving the group who had booked the venue (information was only shared with us yesterday).
"For the health, safety and security of our other centre users and residents we are unable to hold the event in our venue."
Keep Talking is a conspiracy theorist group known to promote ideas that deny the existence of climate change and the Holocaust.
Head of the group, Ian Fantom, was pictured last November wearing a T-shirt saying "9/11 and 7/7 were staged" at an event also attended by notorious Holocaust denier Nicholas Kollerstrom.
Kollerstrom was stripped of his research fellowship at University College London (UCL) in disgrace after writing an article entitled The Auschwitz Gas Chamber Illusion for a known Holocaust denial website in 2007.
A recent Keep Talking event in Camden in which Kollerstrom was due to speak was also cancelled by Camden council following pressure from anti-fascist activists.
Bedford-Turner, believed to have promoted the event, is currently under investigation after allegedly making anti-Semitic comments at a rally in London in 2015. He is accused of telling the small crowd in Westminster: "All politicians are nothing but a bunch of puppets dancing to a Jewish tune, and the ruling regimes in the west for the last 100 years have danced to the same tune," allegedly adding: "Let's free England from Jewish control."
A statement from London Antifascists said: "The neo-Nazi meeting due to be held tomorrow (9 August) has been stopped after the venue cancelled the booking. If it gets rearranged to another venue we will update this event, but at the moment it doesn't look like we need a protest."
IBTimes UK has contacted Met Police for comment.
© Copyright IBTimes 2023. All rights reserved.