Chloe Ayling: Kidnapped model 'promised abductor sex in return for freedom'
Model said her captor watched her shower and slept next to her in a double bed.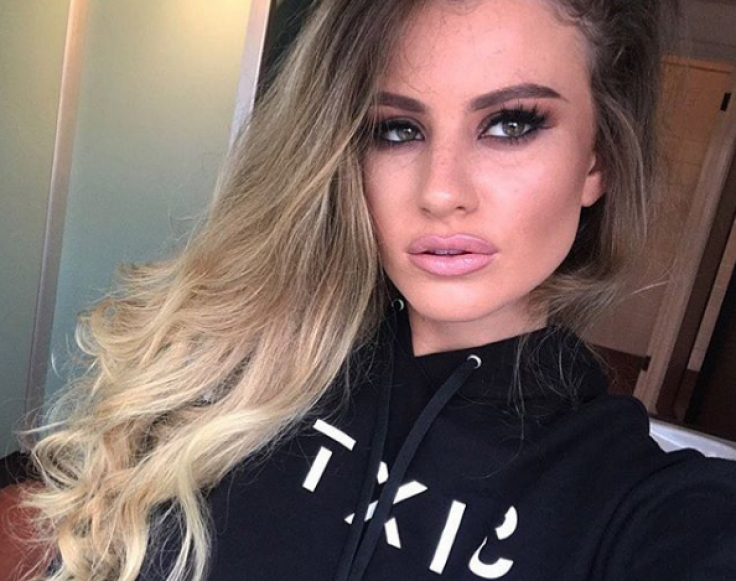 Kidnapped model Chloe Ayling promised her captor she would have sex with him in return for being released, it has been reported.
The 20-year-old mother told police she had to fend off sexual advances from Lukasz Herba during the six days she was held captive.
Her ordeal came after she arrived in Milan for what turned out to be a fake photo shoot on 11 July.
She was allegedly drugged with ketamine and stuffed in a suitcase before being driven to a remote farmhouse near Turin and held against her will.
"[Herba] tried various sexual advances with me but I always stopped it by putting it off to the future," she was quoted as saying in a police statement leaked to MailOnline.
"In effect I was leading him to believe that we would have become more intimate friends when this kidnapping was over.
"On one occasion I remember that I was in the shower and he was watching me and he told me to stay in the shower and said that he couldn't take it any more and carried out a sex act."
She said that although he slept in the same bed as her during the ordeal, "he didn't molest me sexually or ask for sexual favours".
Four other men were allegedly involved in the kidnapping, which was said to have been carried out by a group called 'Black Death'.
Ayling, a glamour model from Coulsdon, south London, says she developed a "trusting relationship" with Herba despite her fears she was about to be sold as a sex slave on the dark web.
She said the 30-year-old Polish national bought her chocolates and underwear as she was readied for a buyer in the Middle East.
"He held me prisoner for entire time of my kidnapping, guarded me, stopped me from going out or escaping, threatening me that 'they' would kill me if I did so. I never went outside because he prohibited it," she told investigators.
Ayling was reportedly freed after it was discovered she was a mother of a two-year-old boy – something that supposedly went against the gang's rules when abducting women.
She was taken to the British consulate on 17 July by Herba where she was freed and he was arrested.
Herba, who was based in the UK, later claimed he became involved in the kidnap plot after being hired by a group of Romanians in Birmingham, but backed out of the plan when he discovered she had a son.
The UK's National Crime Agency (NCA) says it has been working with the East Midlands Special Operations Unit (EMSOU) and the Italian authorities.
A spokesman said: "A house in the Oldbury area linked to Lukasz Pawel Herba was searched on 18 July by EMSOU officers with assistance from West Midlands Police.
"Computer equipment seized is being forensically examined."
Ayling has made a brief statement since arriving back in the UK, saying: "I've been through a terrifying experience. I feared for my life, second by second, minute by minute, hour by hour.
"I am incredibly grateful to the Italian and UK authorities for all they have done to secure my safe release."
© Copyright IBTimes 2023. All rights reserved.