Eleven people, including a 14-year-old boy, have been convicted of the gangland killing of an 18-year-old man after he strayed into rival territory.
On 12 May 2016, Abdulwahab Hafidah was chased by the gang through the streets of Moss Side, south Manchester, before he was attacked with a hammer, run over with a car and beaten while on the ground.
The 18-year-old was taken to hospital for his injuries, but died two days later. A post-mortem concluded that he died from two stab wounds to the neck, while also suffering injuries to his head.
Hafidah, who is of Libyan descent, is said to have been a friend Salman Abedi, the suicide bomber who murdered 22 people in the Manchester Arena terror attack on 22 May 2017.
During one of the trials in connection with his muderer, US media reported that Abedi had vowed "revenge" at Hafidah's funeral. Police have not confirmed whether the pair had been friends as a counter-terrorism investigation is still ongoing.
Hafidah was a member of the Rusholme Crips, a Manchester gang who were influenced by the Los Angeles Crips criminal gang. Prior to his murder, Hafidah was suspected of attacking one of the men later convicted of his murder, Durrell Ford.
Ford, suspected to be a member of the rival Action Only (AO) gang, suffered a broken arm after being attacked with baseball bats by men presumed to be from the Rusholme Crips. The case was dropped after he refused to give evidence.
Hafidah was then attacked as a result of "tit-for-tat" retaliation. On 12 May, the gang chased Abdul from Princess Parkway and onto Moss Lane East, where they attacked him, one with a hammer.
After a "considerable chase" where Abdul was clearly exhausted, he was finally incapacitated after one of the gang drove his Vauxhall Corsa at him, knocking him to the ground.
Once on the floor, Hafidah was attacked by the group with punches, kicks and stamps.
All 11, including a 14-year-old boy who cannot be named for legal reasons, have now been convicted of his killing following two trials at Manchester and Preston.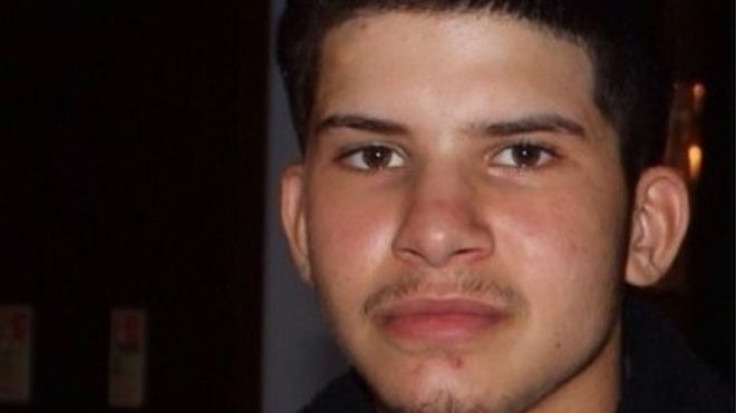 Detective Chief Inspector Terry Crompton of GMP's Major Incident Team said: "Abdul Wahab Hafidah lost his life under such tragic circumstances. A family have lost their son and have been put through a tremendous amount of heartache.
"This is a tragedy for everyone involved; the parents of the young men jailed today have also lost their sons. Moss Side is a supportive and close-knit community; incidents like this do not represent the majority of the community.
"I hope that today's convictions show that with violence and knife crime there are no winners, and we need to stand together as a community to ensure incidents like this one don't happen ever again."
In a statement, Hafidah's family described the 18-year-old as a "loving son, brother and uncle. He was selfless, putting everyone before himself. He cherished the good times he spent with his family and friends and was always smiling and laughing.
"Abdulwahab started each day by greeting his mother and father with a kiss on their foreheads. On the morning of 12 May 2016, Abdulwahab's parents were away on holiday when they received their last message from him which read 'mum and dad I love you'. He sent this without knowledge it would be for the last time.
"Abdulwahab did not die as a result of accident or ill health; he was hunted down, attacked and ripped away from our lives forever in a senseless act of brutality and we as a family are totally devastated by his loss."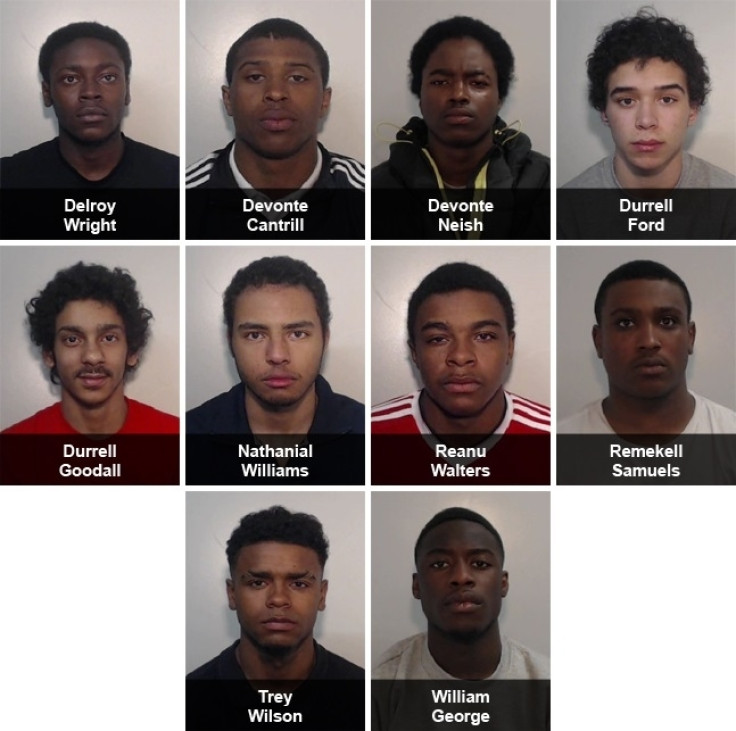 Devonte Cantrill, 20, of no fixed address; Delroy Wright, 18, of no fixed address; Durrell Ford, 20, of Moss Side; Nathanial Jermaine Williams, 19, of Rusholme; Reanu Walters, 19, of Moss Side; Trey Wilson, 19, of Whalley Range; and Durrell Goodall, 20, of Ashton-under-Lyne, have all been found guilty of murder.
Devonte Neish, 18, of Chorlton; William George, 21, of Moss Side; and a 14-year-old boy who can't be named for legal reasons, were found guilty of manslaughter.
Remekell Samuels, 19, of Moss Side, pleaded guilty to manslaughter.
All will be sentenced on 14 and 15 September.
<sub>Note: This article was updated to include the correct date of the attack.