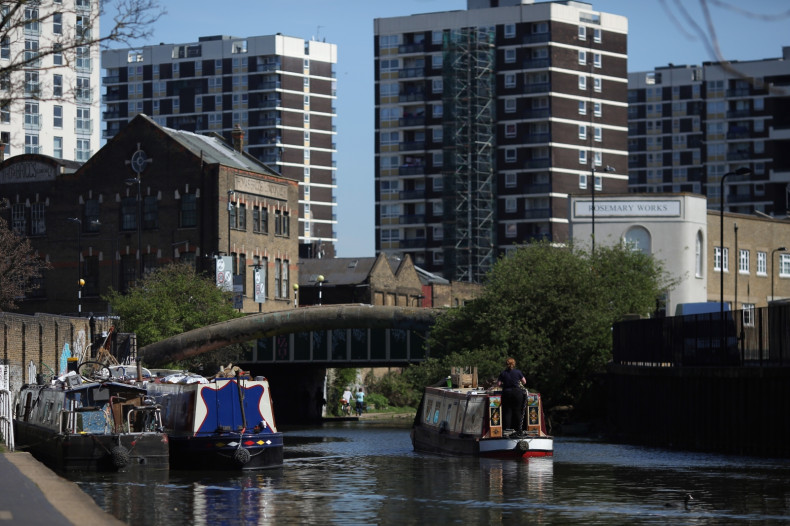 The only downside is cleaning out the s**t box once a week, says Kate Swordy, a child well-being student and charity worker.
"I've got used to it now. You have to get to this special zen place in your head and go and do that," she says.
Other than that, she has no complaints about living on a narrowboat in central London. And there is an increasing number of people like her as London's housing crisis forces people to look for cheaper alternatives to the stinging rents.
Walk along any of the city's waterways – from Little Venice to Limehouse Basin – and you will find a patchwork village of colourful boats along the banks, often double-moored, with names such as Serenity and Tranquility and flower pots resting on top.
According to the Canal & River Trust, the charitable body that looks after London's waterways, their public facilities and issues boat licences, there was a 50% rise in boat numbers in London in the five years to March 2015, reaching 3,255.
That figure will likely rise further. The Trust said its anecdotal evidence suggests spiralling London rents is fuelling the rise in boat numbers, as are general improvements to the waterways' infrastructure.
Flipboard magazine: London's rents crisis series in full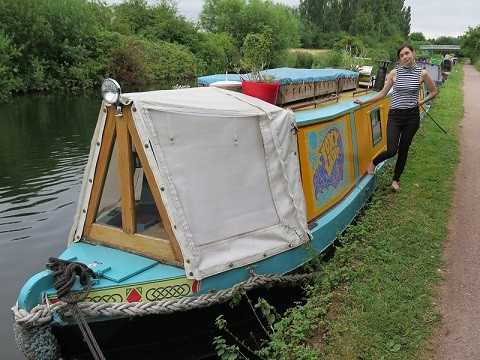 Kate Swordy and her boat, the Foxy Lady
Kate Swordy
"Boating is a brilliant thing to do, and its popularity is certainly increasing," Joe Coggins, a press officer for the Canal & River Trust, tells IBTimes UK.
"Whilst most boats are leisure boats, there has been an increase in the number of people choosing to live afloat. If you are someone who is considering living on your boat, it's a specific way of life and one that doesn't suit everybody.
"We encourage people not to see canals and boats as a cheap housing alternative. There are hidden costs, and maintaining your boat is almost like a part-time job, so you also have to factor in the value you put on your time too. Our advice is that you should only live on a boat if you love the lifestyle, not because you think it will save you money."
It is understandable that Londoners would seek out value other than the rental market. Between 2011 and 2015, the median rent in the capital jumped 25.6% to £1,350 a month, according to data from the Valuation Office Agency. The median monthly rent for England as a whole rose just 5.3% over the same period to £600.
Those who rent often have little left over to save for a deposit on a mortgage to buy a house. Saving for a deposit is made harder still by London's rapid house price growth in recent years. The Office for National Statistics (ONS) says the average price of a home in the capital will now set you back just shy of half a million pounds.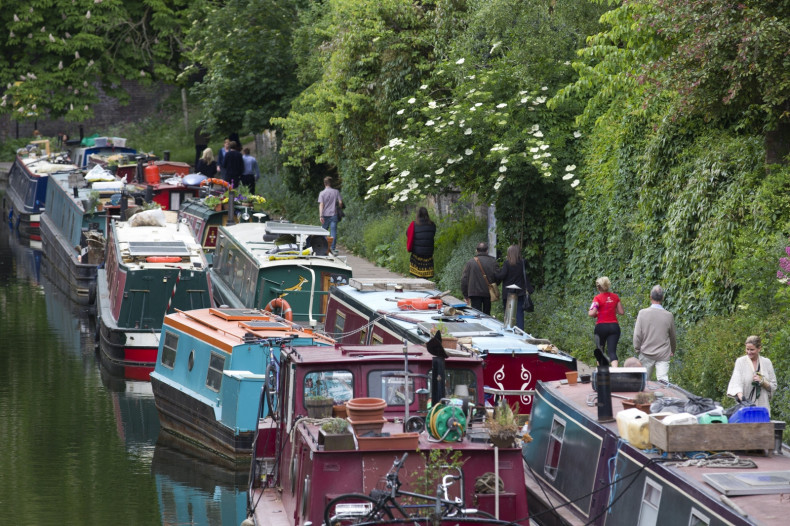 "We didn't want to pay anymore in rent for a flat because I think they're all absolutely obscene," Swordy says, who bought her boat with her husband Pete using savings.
"Rooms in houses, I'm too old to do that anymore I think, but my little sister is paying an extortionate amount for a room in a shared house and there's just no other cheaper option.
"It was the only way we could own our own home. And we just absolutely love it. We can be in the best locations in London. My husband works at Moorfields Eye Hospital and so we can moor at Angel and he can walk five minutes to work. So it's perfect."
The cheapest boats to buy second hand can come in below £10,000, though you can expect to pay tens of thousands more for newer, larger and higher-spec vessels. Alternatively, you can rent boats for less than in the housing market. But as Coggins of the Canal & River Trust pointed out, there are a number of hidden costs underneath this.
A Canal & River Trust licence costs between £510 and £1,100, depending on the length of your narrowboat. But you cannot get a licence until you have a safety certificate (£150, which to qualify for you might also need expensive repairs) and insurance for a couple of hundred pounds.
Even then, this licence is only for Canal & River Trust waterways. The River Thames is managed by the Environment Agency and the Port of London Authority, which issue separate licences at an additional cost.
Permanent residential moorings in London, which for a monthly charge offer access to electricity and water mains as well as other facilities, rarely come on the market. When they do, they are very expensive – even just to rent one rather than buy it.
But you do not need to pay for a permanent mooring. As long as you keep moving on once every 14 days, you are free under the conditions of your continuous cruising licence to moor wherever you like along the public canal network. So this is what most boaters do – a fortnightly change of scenery. Those who disobey the rules face having their boat removed from the river by the trust.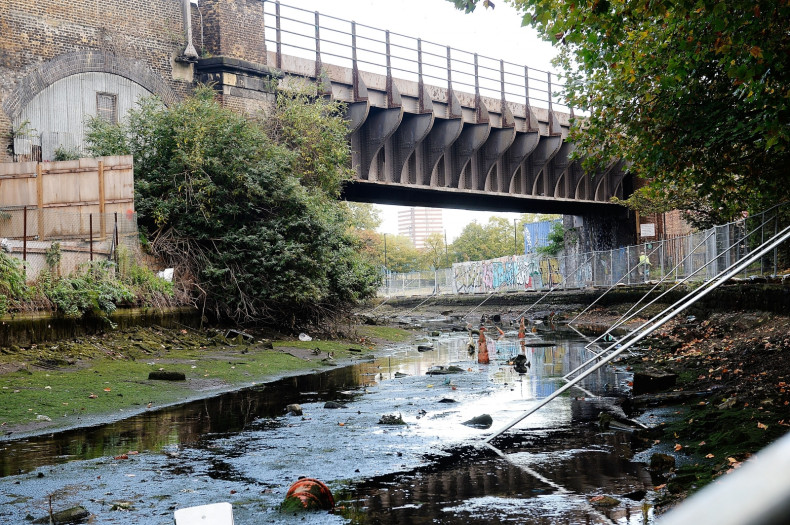 "You just need more services," Swordy says. "If there were more bins, and more water taps, and more waste disposal points, then you'd be fine for the amount of people who are here. So you have to double moor at certain places, the more popular places. But you don't have to go very far out to single moor. There's enough space."
Many of London's boaters trade tips, equipment, experience and jokes on an active Facebook group, which has several fresh postings every day and over 3,000 members.
From dodgy looking characters spotted lurking near boats, to questions on power supply, to what it is safe to eat caught from the waterways (American signal crayfish, an invasive pest, is a recommended treat). And the occasional grumble about the Canal & River Trust, characterised by some quarters of the boating community as an authoritarian enforcer of draconian rules.
There are also lots of photos uploaded by the boaters. Some give warnings of what is lurking in the canals – orange roadworks bollards, shopping trolleys, assorted semi-submerged unidentifiable flotsam – others point out local wildlife, tout goods for sale, or just want to share a moment's idyll caught on camera.
"It's very romantic," says Swordy, who was living with her husband in a Kentish Town flat before moving on to the boat in September 2014.
"It's hard, but if you enjoy that sort of thing... it's slower, so you can't rush anywhere, so in that way you're taken outside of the rest of London. You're living on this alternative timeframe.
"I need to go and get water tonight, but I need to wait for my husband to come home so we can do it together. It'll take time to go down there and get it. But you can't rush these sorts of things. You have to do it at that sort of pace.
"You've got to enjoy it. You change your mindset and then you can enjoy it, the slowness."