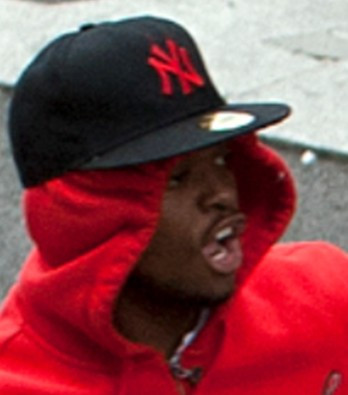 Pictures of London's 213 "most wanted" people suspected of involvement in the August riots have been released by Scotland Yard, as police hunt down those who caused violence and destruction across the capital.
It's part of Operation Withern, which is investigating the summer riots.
So far there have been 3,269 arrests, with 2,046 people having been charged or summonsed.
There have been 3,877 crimes reported in total relating to the riots in London, across its 22 boroughs.
The images released by the Metropolitan Police are from snippets of 200,000 hours of CCTV footage, trawled through by investigating officers.
"I would like to thank the public for continuing to assist us with this investigation, without their help positive identifications on several images would not have been made," said Commander Steve Rodhouse, leading Operation Withern.
"Four months on from the disorder, my team of officers remain absolutely committed to identifying, arresting and charging those involved in the criminality that took place.
"The investigation is a huge challenge and one that will continue for some time to come, but I want to reassure London's communities that we are determined to bring those who committed these outrageous crimes to justice and more arrests will follow.
"I urge anyone with any information to come forward."
Anyone who recognises a picture or anyone with any information can contact Crimestoppers anonymously on 0800 555 111, quoting the reference number alongside the image.