A London satellite engineer who ambushed and killed his neighbour following a long-term noise dispute which led to his receiving a restraining order has been found guilty of murder at the Old Bailey.
Armed with two knives Trevor Gibbon, 48, of Harrow, ambushed neighbour Alison Morrison, 45, as she walked to the tube on her way to work on 18 December 2014, stabbing her 33 times in a "calm and calculated" manner.
As the mother-of-one lay dying in the street she told people who went to her aid: "Trevor Gibbon did this to me."
Ms Morrison, a neighbourhood safety campaigner and senior manager at the Which? charity, died in hospital a short time later. Gibbon fled in his Mercedes and was arrested in Lincolnshire with dried blood on his hands, telling officers: "It was over a neighbour dispute."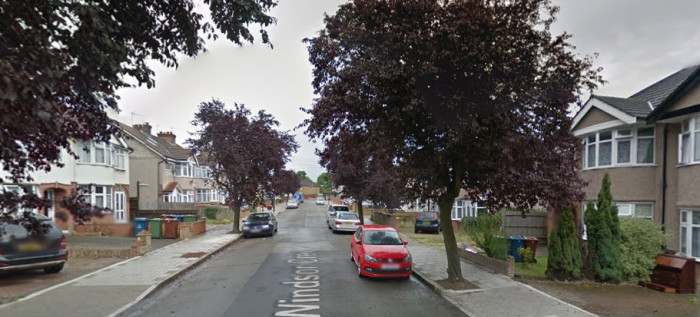 Gibbon and Morrison had been involved in a dispute about noise allegedly made by Ms Morrison's son Kori's skateboard since she moved to the property in Windsor Crescent, Harrow in 2011. Morrison made attempts to placate Gibbon and his partner, Maria Perett, to no avail.
Gibbon embarked on a campaign of harassment, trapping Morrison in her car, smashing together dustbin lids at 6am and flashing his car headlights as he sounded his horn. Morrison and other neighbours installed CCTV to record his actions.
Finally, when Gibbon followed Morrison to work and stared at her in an "eerie prequel" of what would follow, she went to police. Gibbon was charged with harassing Morrison, son Kori and husband Cedric and handed a restraining order at magistrates' court the day before the murder.
Gibbon pleaded guilty to manslaughter, claiming he was suffering from "abnormality of mental functioning" due to depression. However, a jury of 10 women and one man unanimously found him guilty. He will be sentenced later.
In a victim impact statement read out in court Morrison's son Kori said: "Every morning, when I wake up, I have to remind myself that my mum is gone. I realise I can never again go into her room to wake her. It breaks my heart every day not to have her with me.
"I so desperately want my mum back and I would do anything to have her here with me again. But I know she's never coming back and I'll never see her again. Never speak to her, play with her, enjoy a meal with her, go out with her or do anything ever again with her. All because of one man - Trevor Gibbon - the man who murdered my mum."