Plans for a new skyscraper that would dominate the City of London have been submitted to the local council. At almost 310m tall, 1 Undershaft would be almost as tall as The Shard and would dwarf nearby towers the Cheesegrater and the Gherkin.
Developer Aroland Holdings revealed plans for the 72-storey tower in 2015 but after discussing its vision with stakeholders including the council, nearby businesses and Transport for London, it has now submitted its final plans. Also consulted on the project have been St Paul's Cathedral, Historic England and Royal Parks.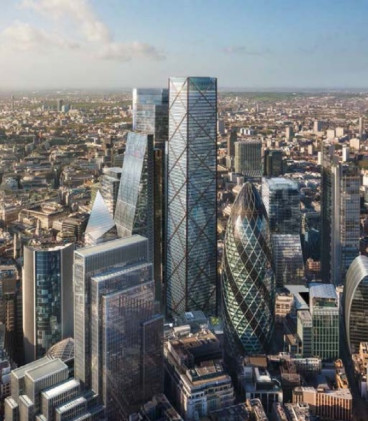 If given the green light it will reach a maximum height of 309.6m above ordnance datum and 294.6m above ground level. The bulk of the tower would consist of office space, with plenty of space left for a 2,000sqm shopping mall, a 70th floor restaurant with enough space for 200 diners and a 360 degree viewing platform that will give views across the capital from floors 71 and 72.
Access to the platform will be free of charge during opening hours, the plans say, and workers and visitors will shoot up and down the building in eight double-decker express shuttle lifts.
The proposed development will have a large number of occupiers, estimated to be 8,251 office workers, which Aroland Holdings says is a net increase of 4,916 employees.
Commuters using the London Underground would notice more passengers on services into the City.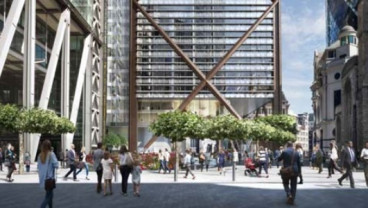 It is anticipated that a total of 3,296 office employees would travel to the development during peak time morning hours while 3,016 would travel from the development in the afternoon peak hour, a net increase of 1,964 and 1,797 trips respectively.
Its planning application concludes the development would:
provide economic, social and environmental benefits and so represents sustainable development
be designed and assessed so as not to cause any harm to heritage assets, including World Heritage Sites, listed buildings and conservation areas
be designed and assessed so as not to have any adverse effects on important views, including those of St Paul's Cathedral and the Tower of London in particular
achieve the Mayor's target for carbon savings through energy savings and efficiency measures