Who was Khalid Masood? Terror suspect was known as Adrian Elms before conversion
A fifth person has died after the attack by the 52-year-old who was known to police.
The terrorist responsible for the attack at the Houses of Parliament in Westminster, London, has been named as Khalid Masood as the death toll has risen to five.
The 52-year-old Masood was born Adrian Elms in Dartford, Kent, and brought up by a single mother in the seaside town of Rye, East Sussex, before being converted, sources told the Times.
Masood killed three and injured 40 when he ploughed his car into pedestrians on Westminster Bridge and stabbed a police officer by the Houses of Parliament on 22 March. He was shot by another policeman and died at the scene after receiving medical aid.
A fourth person, a 75-year-old man who had been receiving medical treatment in hospital, died on Thursday (23 March) after his life support was withdrawn.
Masood is thought to have hired a Hyundai 4x4 vehicle in Birmingham before driving to Brighton. The Sun reported that he stayed at the £59-a-night Preston Park Hotel, where he falsely gave his profession as a teacher.
The paper reported that Masood had told staff he was "off to London today" and that the capital was not "like it used to be". He was believed to have been living in the West Midlands, according to the Metropolitan police. He was also known by a number of aliases, including Khalid Choudry.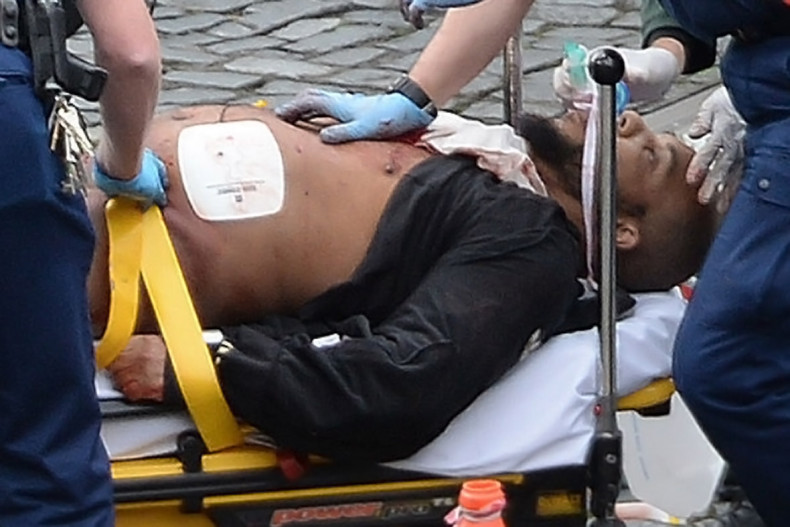 He was a married father-of-three, who worked as an English teacher and was into bodybuilding, according to Sky News.
Masood was known to police and had previous convictions for assaults, including GBH, possession of offensive weapons and public order offences. His first conviction was in 1983 for criminal damage. His last was in 2003 for possession of a knife.
There was no prior intelligence about his intent to carry out a terrorist attack and he had never been convicted for any terrorism offences.
Prime Minister Theresa May described him as a "peripheral figure" who was once investigated by MI5 in relation to concerns about violent extremism, in a televised speech to the House of Commons earlier today (23 March).
The three people Masood killed have been named as American tourist Kurt Cochran, whose wife Melissa was injured in the attack, mother-of-two Aysha Frade, and police officer PC Keith Palmer.
So far eight people have been arrested after raids were carried out by police in London and the West Midlands.
Terrorist organisation Isis claimed responsibility for the attack earlier today (23 March), describing Masood as a "soldier of the Islamic State".