What is the hottest Tube stop to live near? According to data from online estate agent eMoov it's definitely not Bond Street, Oxford Circus, or anywhere near Marble Arch.
Out of London's 280 Tube stops, the one attracting the most people in the past year is Watford on the Metropolitan line. This jives with a continuing trend of data showing the Tube stops people most want to live near are getting closer to the outskirts of London.
Demand to get property near Watford, on the Metropolitan line, is at 78%. The stop is roughly 6.5km from the M25, and 34km from central London. The second most in demand stop is East Ham, at 26%, according to eMoov data tracking the industry released on 4 August.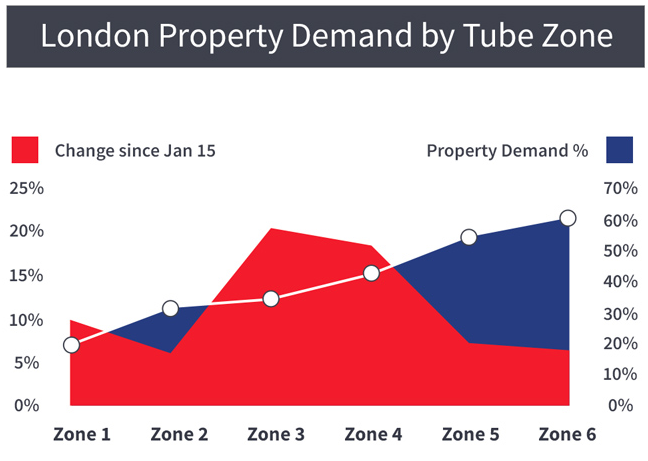 "London continues to be the property investment Mecca with demand remaining high as people try to get a foot on the ladder, make a return on their investment, or even just secure a small piece of the capital to call their own," said Russell Quirk, a property expert and founder of eMoov.
Both Zone 3 and Zone 4 stops are seeing the largest rise in demand gaining 21% and 19%. Watford, however, is an outlier, and as a whole stops in the east of the city are seeing the most growth.
Joining East Ham, since February 2014, Woodford and Upminster Bridge gained 25% and 23%. Upton Park, Barking, Barkingside, Walthamstow Central and Stratford all saw demand gain as well. Data collected by eMoov in its previous Hotspots Index showed the trend of sellers in the city centre moving toward the capital's outer zones to find something more affordable.