Many men who are convicted of child abuse in the UK go through the Sex Offender Treatment Programme. But the course is not available to women, despite a number of high-profile cases. Although the number of women who commit sex crimes against children are statistically rare, a small percentage exist.
This week Loren Morris, a 21-year-old from Lyde, Herefordshire, was convicted of having sexual intercourse over 50 times with a schoolboy aged eight. Despite cases such as this, female sex offenders still go unidentified – putting vulnerable children at risk.
Studies on the prevalence of female offenders have repeatedly found women to be in the minority, in comparison with male perpetrators. Yet recent research has found female offenders to be more prevalent than originally thought. In 2005, research led by the NSPCC found females could be responsible for up to 5% of sexual offences against children, yet incredulity has hindered research.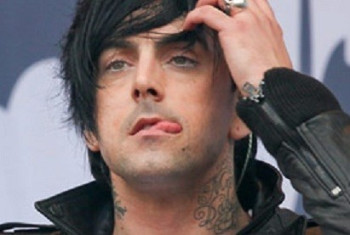 Despite this, widely publicised cases have proved the existence of female sex abusers. Carol Clarke, who was labelled a "predatory paedophile" at the time of her sentencing in 2009, was one of the most high-profile cases in the UK when she was found guilty of abusing children in Lincolnshire public toilets for over 30 years.
The capacity of women to commit sexual abuse – whether against children or adults – is still largely ignored. Little is known about female offenders, and in particular, women who act alone. The reasons for this are debatable, but social conditioning to depict women as maternal figures incapable of such abuse is partly to blame. In short, women do not fit the stereotype of sexual offenders.
Speaking to IBTimes UK, Jon Brown, the NSPCC lead for tackling sexual abuse, said: "The overwhelming majority of sexual abuse is committed by men but sexual abuse by females, even younger ones, is a reality. Females could be responsible for up to 5% of sexual offences committed against children."
Studies have consistently found that the majority of both male and female victims of female sex offenders tell no one about their abuse. In 2005, the NSPCC published a report which said victims suffered specific stigma and isolation because the abuse was not as widely recognised. Girls face the challenge of convincing a peer that women can be abusive, while male physiological responses can lead them to confuse the issue of consent.
In the case of Morris, she was investigated after the child was reportedly overheard gloating about their relations. Along with her relatively lenient two-year sentence (she was also ordered to sign the Sexual Offenders Register), this is indicative of the misunderstanding behind female child sex offenders. Had the perpetrator been male and the child female, the outcome of the trial may have been rather different.
The lack of research on female offenders limits the scope for prosecution and treatment. Recidivist female sex offenders account for such a small percentage that little is known about them as a group. Across different studies, it is estimated that the percentage of female sex offenders with a history of being abused themselves tends to be around 75%. Similarly to male offenders, sexual gratification and power have both been cited as motives - and abuse is known to be obscured by the daily task of care giving - but research remains fundamentally unexplored.
Brown added that sexually abused children won't speak up if they fear no-one will believe them. He explained: "When they pluck up the courage to say a woman has abused them, we need to listen. People still struggle to believe a woman can sexually abuse a child but we know from calls to ChildLine that this does happen. There needs to be more research into offending by women, greater public awareness and reporting of the problem as well as better guidance for professionals."
A witch hunt for female offenders is unlikely to prove beneficial because of the small number of female offenders. Instead, more research is needed to unearth new information, raise awareness and develop treatments.