Russia Calls To Ban Child Beauty Pageants: Should We Do The Same?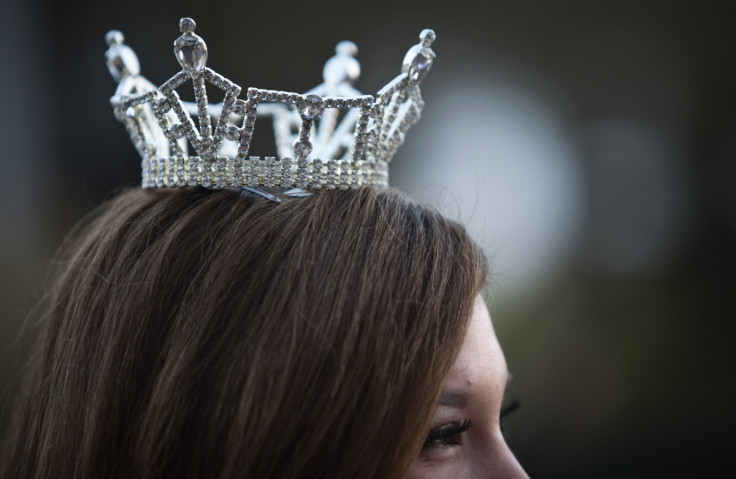 Russian MPs have proposed a ban on child beauty pageants, which could lead to tough fines for parents or guardians who allow their children to participate.
The United Russia party and Liberal Democratic party, who submitted the bill to the Lower House last week, have said the contests harm children psychologically, physically and intellectually.
Parents or guardians in Russia who allow their children to take part in these beauty pageants may now face fines, along with licensing officials and companies organising the contests.
The child beauty pageant phenomenon, which has become popular all over world, sees toddlers and children being flaunted on catwalks in skimpy clothing and high heels. In extreme examples, their faces are smeared with make-up and their hair ornately coiffed.
The hit US reality TV series Toddlers and Tiaras documents these pageants. And the show was so popular that 8-year-old star Alana 'Honey Boo Boo' Thompson even got her own spin-off show.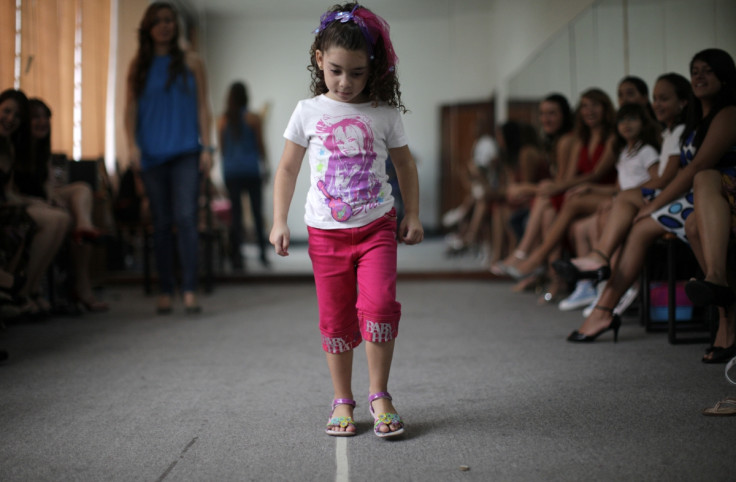 A girl practices the catwalk at a modelling school in Caracas
Reuters
On the programme, which follows the families of child contestants, one mother is seen padding out her daughter's chest to resemble Dolly Parton's.
Another clip shows Alana's mother, June Shannon, feeding her daughter "go go juice" – a concoction of Red Bull and Mountain Dew.
The programme has been criticised on many levels, but it has, however, drawn attention to what many people consider to be the inherent wrong of child beauty pageants.
Critics argue that these contests place an unethical focus on appearance, attire and perceived "cuteness".
Because of this, beauty contests pose a risk to the psychological and physical health of children. Studies show that judging impressionable children on their appearance can be detrimental to their mental and emotional development, while destroying self-esteem and promoting a distorted view of body image.
Emphasis on body image is closely associated with disorders such as anorexia and bulimia, begging the question: Is this really worth the risk?
In September 2013, France made significant moves towards being the first western country to ban child pageants.
In the parliamentary report Against Hyper-Sexualisation: A New Fight For Equality, minister Chantal Jouanno said: "Let us not make our girls believe from a very young age that their worth is only judged by their appearance."
The proposal came after a row over a Vogue photo shoot, which showed provocative images of a 10-year-old girl. While Vogue claimed the girls were simply imitating their mothers, the pictures revealed girls in flirtatious poses – wearing expensive clothes and caked in seductive make-up.
It is this sexualisation of children that should be banned. Encouraging girls to believe their worth is based on their status as a sex object is, of course, fundamentally damaging.
Phillip Block, chairman of the Royal Australian and New Zealand College of Psychiatrists, has said he supports a ban on child pageants in Australia because young girls are judged on "sexualised ideals".
These "ideals" – which denounce physical attributes from freckles to hips - expose girls to the sexist, judgmental practices that women are forced to endure later in life, as exposed by the Everyday Sexism project.
Banning child beauty pageants could well free their early years of this plight – which would be nice.
© Copyright IBTimes 2023. All rights reserved.