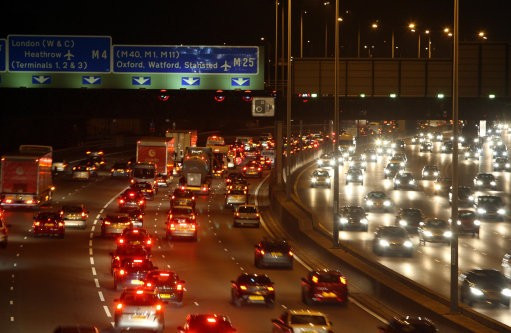 Police have found the 82-year-old man, who had gone missing, early Wednesday, 30 hours after he set off from home to see his baby grandson. He lost his way in the busy traffic on the M25 motorway, it has been reported.
Dennis Leighton was found in his Vauxhall Estate after two freezing nights in South London. He started off from his home in Windsor on Monday evening to visit his daughter Hazel, 55 miles away in Swanley in Kent. He was familiar with the route and had travelled several times before, the Daily Mail has reported.
It was believed that Leighton, a carpenter, lost his way on the 117-mile London orbital and was going round in circles. The Thames police coordinated with other agencies to find him, following a missing complaint from his family.
"He had been driving around the south of the country, predominantly on the M25 but had also gone on to some A roads in the area. He had stopped to catch up on some much needed sleep – we think in a motorway service area, before setting off again. He is, after all, 82," the Daily Mail has quoted a Thames Valley spokesman as saying.
According to the neighbours, he was treated in the hospital for hypothermia, the newspaper has reported.