BBC and Labour male figures were among those prominently showing support for Equal Pay Day - but some men still called the issue a "feminist myth" and "nonsense".
Equal Pay Day marks the day women effectively stop earning relative to men, despite the Equal Pay Act in 1970. It varies according to the actual pay gap each year, but has stayed the same for the past three years. If the pay gap was improving, the date would get later each year.
This year, Equal Pay Day comes just a month after the BBC's 9% gender pay gap was revealed. Despite a disparity with the UK average gap of 14.1%, according to the Fawcett Society, this brought the issue to public attention once again.
Many pointed out it was important for men to support the Equal Pay Day campaign. BBC journalist Jane Hill said: "A shout out to the men who support this. Because many do." She was among many of the BBC's female faces using the day to put pressure on the corporation.
Radio 1 DJ Greg James supported colleague Jo Whiley, who shared a photo of them with the simple equals sign which has come to represent Equal Pay Day.
James said: "It's embarrassing that we even have to go through #EqualPayDay every year to remind workplaces including the BBC to stop being shit and pay women and men equally. But we do have to remind them. It's simple: same work, same pay. It's important so please shout about it."
Meanwhile, Reverend Richard Coles shared a similar photo with Saturday Live co-presenter Aasmah Mir, saying they were "alike in dignity and remuneration".
Sadiq Khan, Mayor of London, also showed his support. "As a proud feminist at City Hall, I'm working hard to close the gender pay gap, and call on all London employers to do the same," he said.
Tottenham MP David Lammy shared the sentiment, taking a photo of himself holding a sign which said: "This Equal Pay Day, I pledge to fight for equal pay for the same work."
There was support from male members of the public too. Law student Luke Waltham said "end the debate and force equal pay" while 24-year-old Tom Wyer said he supported all women because his mum had been a victim of the pay gap. "There is no reason why that should happen, how is it fair?!" he added.
Piers Morgan, known for being contrary, called the day "nonsense" but not for the reasons you may expect, instead saying he wants to go further than equality. He said: "I don't support this #EqualPayDay nonsense. Why settle for just equality? I support women getting paid more than men if they are better at their job."
Not all men were so supportive, however, with many insisting Equal Pay Day had been debunked.
Peter Lloyd, author of Stand By Your Manhood, said: "This is a leading BBC journalist peddling the pay gap lie, even though every credible economist has debunked it a million times. Literally fake news."
Journalist Ian Miles Cheong also called the day a feminist myth. He said: "If women work only get 77 cents for every dollar a man makes, why don't companies fire all the men and only hire women to work for them? Oh, that's right, the gender wage gap is a feminist myth."
J Bennett asked: "If companies really could get away with paying women less, wouldn't all companies choose to hire women instead of men?" While Chris called the day "let's perpetuate a complete bulls**t myth that has been debunked a thousand times day". And another anonymous Twitter user said: "I'm more than happy to pop a baby out for a year off please -allow us men the chance of a year off, currently completely unfair."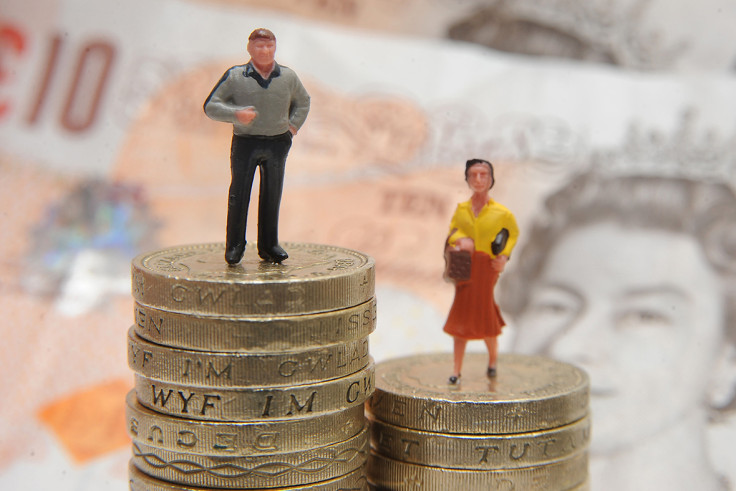 The Institute of Economic Affairs argued that the Equal Pay Day campaign is "fundamentally misleading". A statement said: "The EPD campaign, run by the Fawcett Society, promotes a pay gap figure that is five percentage points higher than the official figure, only achieved by including outlier salaries of high earners and therefore misrepresenting the size of the gender pay gap."
Yet BBC data journalist Daniel Wainwright argued: "It's #EqualPayDay, when campaigners say women stop being paid for the rest of the year relative to men because of the pay gap. But in some areas the gap is so big it's like working unpaid since September."