Even at 82, Louis Farrakhan remains a controversial civil rights activist in the United States, known among many for his outspoken views on the Jewish community and white supremacy. He leads the Nation of Islam, an African American movement that combines elements of Islam with black nationalism.
Farrakhan had close connections with Malcolm X while they both were involved with the Nation of Islam in 195. However, the relationship turned hostile when Malcolm X distanced himself from the group. After three members of the Nation of Islam were arrested for Malcolm X's murder, some believed Farrakhan had a part to play in the shooting as well.
More positively, Farrakhan is significantly known for his part in organising the 1995 Million Man March in Washington DC. The march saw thousands come together in the presence of prominent African American leaders, such as civil rights pioneer Rosa Parks, Malcolm X's widow Betty Shabazz and Reverend Jesse Jackson.
Today, Farrakhan remains as prominent as ever and continues to make headlines around the world with his controversial commentary on religion and race. IBTimes takes a look back at the activist's life, highlighting some of the moments that made him the public figure he is today.
Farrakhan's background and early life
Born in Bronx, New York on 11 May 1933, Farrakhan's original name was Louis Eugene Wolcott. He was raised by his mother, who came to the United States from St Kitts in the Caribbean. She later took him to Boston, where Farrakhan excelled as a musician. He began playing the violin for the Boston Civic Symphony at the age of 13, after which he performed as a calypso singer in nightclubs, where he got his nickname 'The Charmer'. Farrakhan dropped out of university to pursue his music career and it was during a performance in Chicago that he came across the Nation of Islam.
Farrakhan's involvement with the Nation of Islam
At the time, the Nation of Islam was under the leadership of Elijah Muhammad and the group were calling for the establishment of a separate state for African Americans within America. Farrakhan was recruited into the group by Muhammad's right-hand man, Malcolm X, and was given his new name, Abdul Haleem Farrakhan. Staying true to his musical talents, Farrakhan penned the song A White Man's Heaven Is A Black Man's Hell for his new campaign group.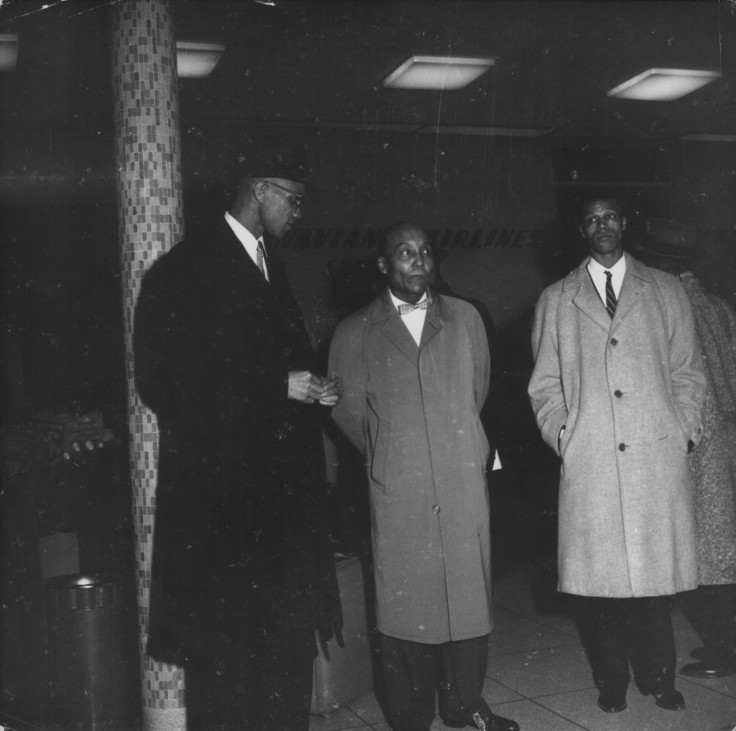 The Nation of Islam grew quickly over the years, recruiting many who were angry about the slave trade, including boxer Cassius Clay who later started calling himself Muhammad Ali. When Malcolm X and Elijah Muhammad entered into a dispute in 1963, Farrakhan sided with Muhammad and said that Malcolm X "shall not escape" shortly before Malcolm X's murder in New York. Farrakhan replaced Malcolm X as the national representative of the organisation, making him second in command.
When Muhammad died in 1975, the Nation of Islam fragmented under one of his sons. Disagreements with the new leader caused Farrakhan to break away from the group and set up his own organisation, which he later renamed the Nation of Islam to revive Elijah Muhammad's original teachings. He continues to lead the Nation of Islam to this day, as well as producing a publication and website titled The Final Call.
Some of Farrakhan's most controversial moments
Farrakhan has had a life of many controversies, particularly in regards to outspoken comments on race and religion. He has been accused of being anti-Semitic and has previously referred to Judaism as "a gutter religion" while branding Christianity as an oppressive faith with links to the slave trade of black people.
In 1993 Farrakhan attempted to justify the murder of Malcolm X in a speech: "Was Malcolm your traitor or ours? And if we dealt with [Malcolm] like a nation deals with a traitor, what the hell business is it of yours? A national has to be able to deal with traitors and cut-throats and turncoats."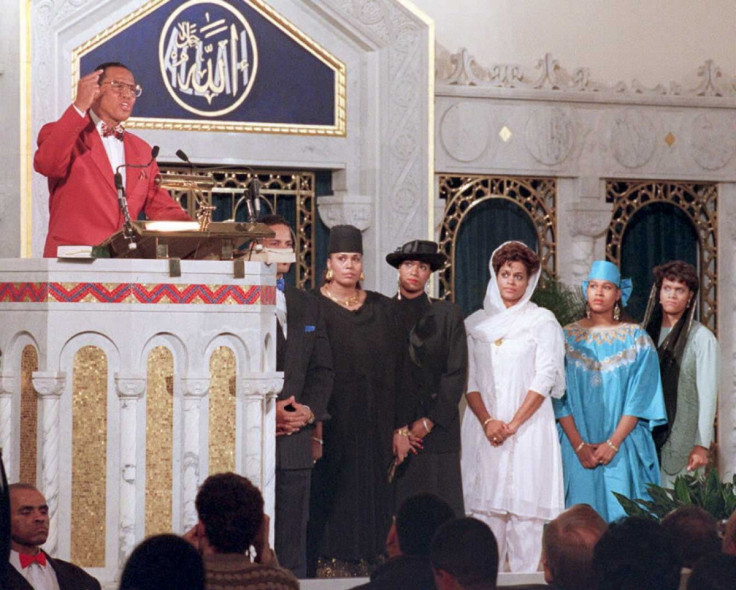 According to other reports Farrakhan has accused Jewish people of running the slave trade, as well as financing the Holocaust with his comments: "German Jews financed Hitler right here in America." Jesse Jackson was forced to distance himself from Farrakhan during his presidential campaign when the activist said that Hitler was a "great man" and that he "rose Germany up from the ashes".
As recently as August 2015, Louis Farrakhan came under fire for urging a crowd of 1,500 people to "kill those who kill us". In 2014, while delivering a speech for the Nation of Islam, the controversial leader appeared to attack Koreans, Chinese and Arab people living in Chicago. He said: "You have Arab store owners that don't give a damn about you and have no respect for you. You got Korean, you got Chinese, you got other people taking the money out but not giving a damn thing to this community."
Despite his controversial comments, Louis Farrakhan remains a popular figure among many with more than 420,000 followers on Twitter. He is also married to his childhood sweetheart Khadijah Farrakhan, with whom he has nine children.