Louisiana father misses birth of daughter after being arrested on way to hospital
Zak Evans was accused of driving 108mph after her wife prematurely went into labour.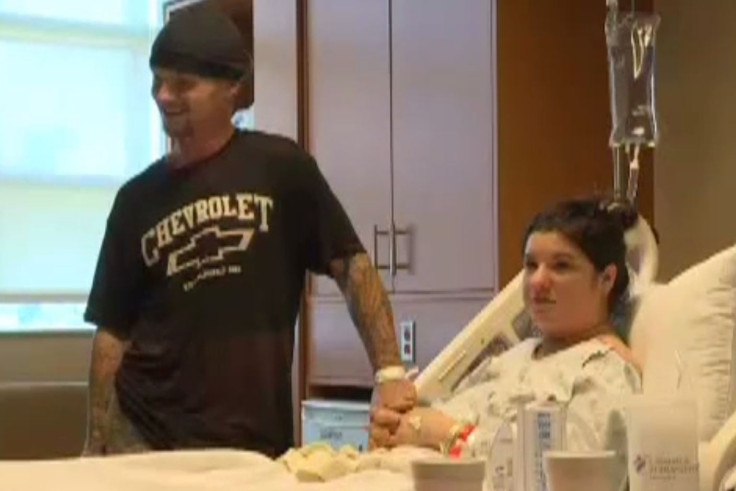 A new father in Louisiana, US missed the birth of his baby daughter after being arrested on the way to the hospital for allegedly driving recklessly.
In what should have been one of the best days of his life, Zak Evans instead spent the time behind bars in a jail.
It was Monday evening (17 July) when wife Bridget caused panic in their home by going into labour seven weeks early.
With blood said to be running down Bridget's legs, the couple feared the worst and were eager to get medical care as quickly as possible.
But after allegedly speeding they were followed by a Creola Police Officer for about five miles, before being pulled over.
"My officer clocked them doing 108 (mph) in a 55. He got behind him, cut his lights and siren on. The vehicle then started passing people on the right and left shoulder," Chief Heath Landry told Cleveland 19 News.
The couple were eventually stopped near an exit, where they said they tried to explain the situation.
"My husband immediately started screaming, 'My wife is in labor.' And I started screaming, 'I am in premature labor.' And we both got out when they were like, 'Get out of the car!'" Bridget said.
Zak added: "I didn't have time to sit down and look at my speedometer... I was worried about her, about the blood going down and about my baby dying."
Despite their plight, Zak found himself handcuffed and taken to Rapides Parish Jail while his wife was rushed to Cabrini Hospital by ambulance.
"It was the most horrific experience [for] any mother, especially a first-time mother, not knowing what's going on," Bridget later said.
Despite the distress caused and the premature birth, her baby was born safely and is reportedly doing well.
After a doctor concerned about the pregnancy contacted officers, Zak was eventually given a ticket for speeding, flight from an officer and careless operation and dropped off at the hospital.
He missed his daughter's birth, however.
"So, I get up here, and I had missed my baby being born. That's the only thing I was aiming for," a frustrated Zak said.
But Landry says the arrest was a public safety issue.
"My officer explained to him: what if you would've hit another vehicle on the way there?" Landry said.
The Evans family say they are still unhappy about what happened.
"They wouldn't give us that chance to be able to experience something that we'll never get back," Bridget said.
© Copyright IBTimes 2023. All rights reserved.