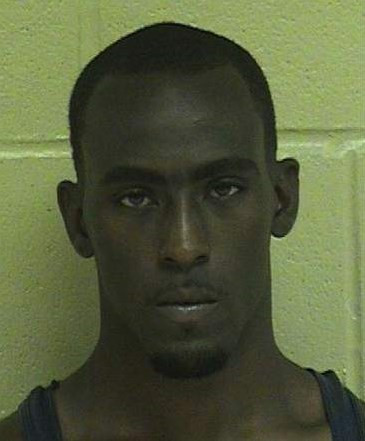 A 27-year-old suspect wanted in the shooting of a police officer has been arrested in Louisiana following a 16-hour-long manhunt.
Grover Cannon was caught at about 3pm local time in the Queensborough neighbourhood, located near the place where he is thought to have gunned down Thomas LaValley.
The shooting took place on Wednesday, 5 August and the police had launched a round-the-clock manhunt since then.
Police Corporal Marcus Hines told reporters that the authorities received a tip-off that the suspect was hiding in a garage-like structure. He was arrested without any incident. The police had earlier announced a $25,000 reward for anyone with information about Cannon.
"It's very reassuring to get a guy of this calibre off the street," Hines added. Multiple law enforcement agencies including the FBI, the Shreveport Police Department and the Louisiana State Police were involved in the manhunt.
Cannon will face first-degree murder charges in addition to the earlier charges of attempted second-degree murder and weapons violation. The suspect was already wanted in a case related to a shooting which took place in July.
On the previous night, LaValley was shot multiple times when he was following up a suspicious activity at a home in the Queensborough neighbourhood. Shreveport Police Chief Willie Shaw said the officer did not know the suspect was armed when he entered the house. LaValley was taken to hospital immediately after the shooting where he was pronounced dead.
Shaw added: "He was doing what he loved. He did not hesitate to confront a bad person."
Shreveport Mayor Ollie Tyler said: "Last night, we lost one of our brave, uniformed officers in the line of duty. Our hearts are saddened. We ask for the community's prayers for this officer's family and SPD as we grieve the loss of one of our own who paid the ultimate sacrifice while serving and protecting the citizens of this city."