It's one of the most bizarre break-ups ever on the usually light-hearted Love Island, and viewers have responded with a mix of confusion and bemusement.
Prince Harry's one-time snog Camilla Thurlow, 27, had a falling out with her villa beau Jonny Mitchell, 26, about feminism, which resulted in them splitting up. Just 24 hours earlier, they were kissing and cuddling in bed together. How things change...
Camilla, who is an explosive ordnance disposal expert from Dumfries, has acquired the reputation of being the classy, rather sensitive resident of the luxury Spanish home.
Despite not being renowned for having arguments, she and Jonny got into a disagreement about feminism, whereby he believes that women have the same equality, and even more opportunities, as men in this day and age.
Speaking about the government and pointing out that our current Prime Minister is female, Jonny said: "The Prime Minister's a woman. It's not like it's a boy's club. I'm sure they just choose who's more qualified for the job."
Camilla intervened and said: "But do you truly think that we've achieved equality in the UK? Do you honestly believe women have equal opportunities to men?"
He replied: "I believe that women almost have more opportunities."
Watch the feminism row:
After their crossed words, Camilla burst into tears in the dressing room as Marcel Somerville and some of the female housemates comforted her. She feared that she had jumped into a relationship too quickly before knowing Jonny well enough.
She told fellow islanders: "We just got onto a subject that probably wasn't the right thing to be discussing necessarily.
"I'm such an idiot – this is exactly what I didn't want to do – start liking someone before I get to know them."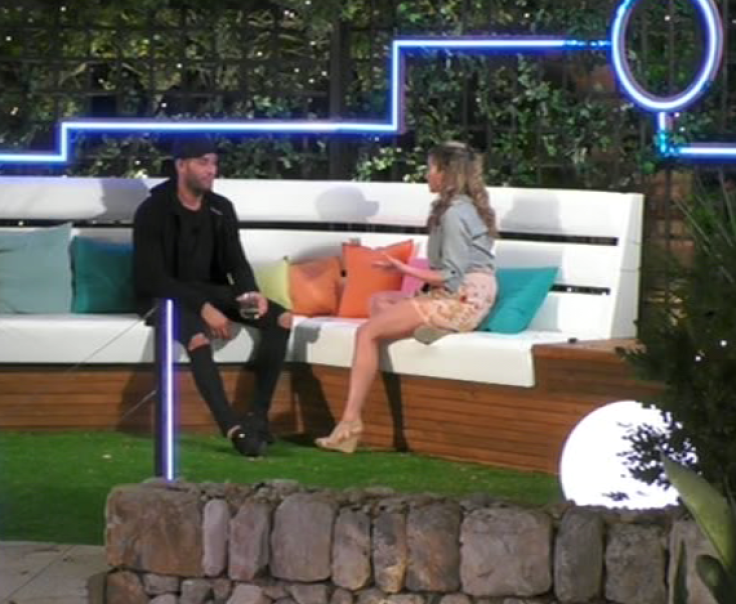 She later told pal Chloe Crowhurst: "This is what happens when you move too quickly and then you find something out and you're like 'this could never go anywhere.'"
The day after the row, the pair ended their relationship on the 'break-up bench', with Jonny telling her he was annoyed she had "bitched" about him to other housemates and that they were "naïve" to think that they stood a chance as a couple.
The row and break-up prodded viewers to express their views of the situation on social media, with someone stating: "Camilla crying over Jonny's views on feminism is the most ridiculous things I've ever seen".
Another added: "Jonny's reaction to Camilla's feminism is one of the worst - it's also the most frequently experienced. #heisntworthyofher" as a third put: "Come on camilla loosen up, Jonny didn't say anything bad, so you have slightly different perspectives on that subject, so what!?"
A fourth said: "Camilla is A*. Pity Jonny twisted everything away from his disgustingly outdated and uninformed views."
The only positive thing about the episode was that Marcel finally got a kiss from Gabrielle Allen in one of the cutest moments of the show so far.
Love Island continues tonight (15 June) at 9pm on ITV2.