A young scholar at the London School of Economics (LSE), who represented the next generation of Sri Lankan political leaders, was found dead in his dorm room last week.
Friends became worried about Adhil Bakeer Markar, 25, when he wouldn't answer his phone and wasn't seen at his lectures.
When they tried him at his dorm residence they got the help of university officials to open the door and found him. "He died on his bed, most probably while asleep," according to his brother Azam Bakeer Markar.
Bakeer Markar had complained of being ill, but when he spoke with one of his brothers last Tuesday evening had said "I am recovering and will be OK." Scotland Yard is not investigating his death and believe it is not suspicious. His body was discovered Wednesday, October 12.
He was the son of Sri Lankan politician Imthiaz Bakeer Markar, chairman of the country's National Media Centre – a project established to monitor the country's media. In the past he has also served as the country's Cabinet Minister of Media.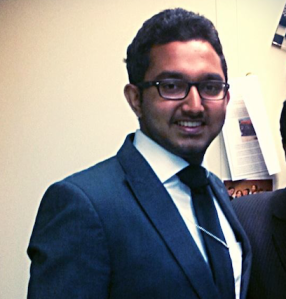 The LSE posted a memorial online. "Sri Lanka lost one of talented young future leaders and academics," wrote a member of the UK's Sri Lankan community.
Bakeer Markar was attending the University on a Chevening Scholarship, a prestigious award for future leaders, funded by the UK's Foreign and Commonwealth Office. He had just begun studying for a Masters in Comparative Politics in September.
In 2015 Bakeer Markar had represented the Sri Lanka Youth Delegation at the United Nations. Other Sri Lankan youth delegates posted a video calling his death a "great loss for our nation and community."
Correction: This article has been amended to reflect how Bakeer Markar was found and include a quote from Azam Bakeer Markar.