Brazil boss Luis Felipe Scolari has defended the premature end to his spell as Chelsea manager.
Scolari became the permanent replacement for Jose Mourinho, following the interim spell of Avram Grant, in the summer of 2008 but stuttered in English football before being sacked in February 2009.
The former World Cup winner with Brazil in 2002 won 20 of his 36 games in charge at Stamford Bridge and ahead of his return to west London to face Fabio Capello's Russia in a friendly, the 64 year old says his spell at Chelsea can't be considered a failure.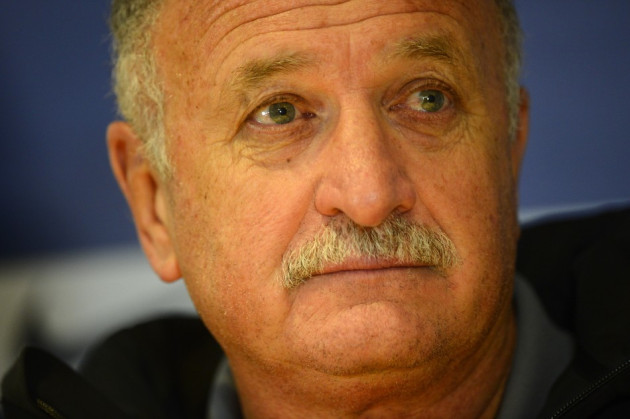 "I believe my time at Chelsea was not as bad as people have been talking about," said Scolari. "The numbers show that, the games we won. I don't think it was that bad.
"I don't think so but it was a decision from the management.
"Everywhere I work I am just a member of staff and if somebody thinks I am not doing a good job, they can sack me.
"That happens everywhere. I accept that. I did enjoy my time here at Chelsea and I was happy while I was here. It was one of the great experiences I have had in my life."
The mid-season sacking of Scolari sparked a trend at Chelsea under the ownership of Roman Abramovich, with Andre Villas-Boas and Roberto di Matteo having both been removed in the past two campaigns.
The ex-Portugal manager is back with Brazil ahead of the 2014 World Cup on home soil but the Samba stars have slipped to their lowest FIFA world ranking of 18<sup>th after defeat to England in Scolari's first match as manager.
Chelsea and Brazil defender David Luis has defender Scolari's record with The Blues and claims his spell was a success.
"Mr Scolari is an excellent professional. He has been a coach in many clubs all over the world and also national teams," Luiz said.
"I'm sure he is happy to come back here [Stamford Bridge] because regardless of what happened here he has very good memories.
"He has got history here as well so I believe what he wants here is to put the cherry on the top of the cake by winning the game at the stadium where he was manager.
"When somebody doesn't do well everybody outside always talks about the negatives not positives.
"What I have heard, having asked around, is Scolari had a great time, regardless of what happened."