A former FA compliance officer has warned Liverpool against appealing Luis Suarez's 10-match ban. The 26-year-old Uruguayan international was charged with violent conduct, following his biting of Chelsea defender Branislav Ivanovic in a Premier League game.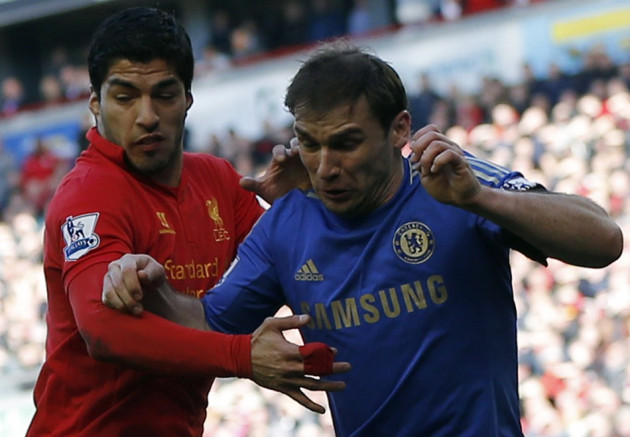 The Anfield club have till Friday to launch their appeal but John Bean believes the risk the punishment could be extended is still a strong one and that is an eventuality Brendan Rodgers cannot afford to contemplate. This is the second time the FA have dealt with Suarez; the first was an eight-match ban for racially abusing Manchester United defender Patrice Evra.
"The problem they have is the only basis they can appeal on is if it's an excessive penalty. That is chaired by an independent chairman and the reality of the situation is that they are walking a tightrope because an appeal panel can actually increase the penalty. If I was advising them, I would say to them, 'take it on the chin, put it behind you and move on'. I think it would be a very risky strategy to appeal against it," Bean told talkSPORT.
Bean was also critical of the striker's comments regarding the severity of punishment. Suarez is believed to have accepted the FA's charge but claimed the normal three-match ban would have been sufficient.
"I think that was probably the wrong attitude to take. He may well have saved himself a couple of games had he just accepted what he was going to be given and moved on. The fact he challenged the FA in saying it wasn't worth more than three games, when it clearly was, was a mistake. There was no realistic prospect that he was ever going to be successful in that argument," he added.
Pre-Season Friendly Confirmed
Meanwhile, Liverpool have confirmed a pre-season friendly against an Indonesian XI, as part of their warm-up for the 2013/14 season. The Reds will play the match in Jakarta, on 20 July. The statement on the club's Web site indicates tickets will be available on an independent Web site, from 11 May.
"We last went to Asia in 2011 but this will be the Club's very first visit to Indonesia and it's fantastic that it ties into Standard Chartered's 150th anniversary there," managing director Ian Ayre commented, "This is an important visit for Liverpool FC as it is part of a wider fan-engagement programme that we are currently working on."