One of TV's most-loved detectives will be returning to the streets of London this winter as the air date for BBC1 series Luther has been confirmed. Idris Elba will be reprising his role as the troubled sleuth for season four, which is expected to be his final outing as the investigator – at least on the small screen, that is.
It has been two very long years since viewers last saw DCI John Luther racing around the capital on the hunt for serial killers with his murderess love interest Alice Morgan tormenting him along the way. Season four, which will come with a whole new storyline, killer and cast members, has been described as a progression from the previous three seasons.
Elba, 43, told Digital Spy in November: "I don't think we ever really resolved whether it was going to be the end – I think that version of Luther had stopped and now I think this version of Luther – which is slightly older and a little bit wiser – begins a next chapter. It has to be familiar – it feels very much like series 1-3, but again we've evolved. The whole show's grown a little bit."
As fans rejoice at the impending return of the critically acclaimed drama, IBTimes UK runs through everything viewers can expect from the fourth and possibly final season of Luther...
Air date
In the UK, season four will be split into two parts with the first airing on 15 December. The conclusion is expected to arrive on screens the following week, on 22 December. However, viewers in the US are in for a real treat as BBC America is set to screen a three-hour event airing the season four episodes back-to-back.
Cast
Game Of Thrones actress Rose Leslie joins the cast, while Guardians Of The Galaxy star Laura Haddock will also appear. Other new additions include actors Darren Boyd, John Heffeman and Patrick Malahide. Michael Smiley and Dermot Crowley will reprise their roles as Benny Silver and DSU Martin Schenk respectively. Unfortunately, the brilliant Ruth Wilson is not expected to return as Alice Morgan but there is still the small chance she could make a surprise cameo.
Storyline
Creator Neil Cross has put pen to paper for season four while Sam Miller directs. After the exhausting events of season three, which included the murder of DS Ripley, Luther is now living a low-key life in a rundown cottage outside of London.
However, his peaceful new existence will be interrupted by a visit from colleagues detective chief inspector Theo Bloom and detective sergeant Emma Lane, who come bearing news of a cannibalistic serial killer who is on a rampage through London.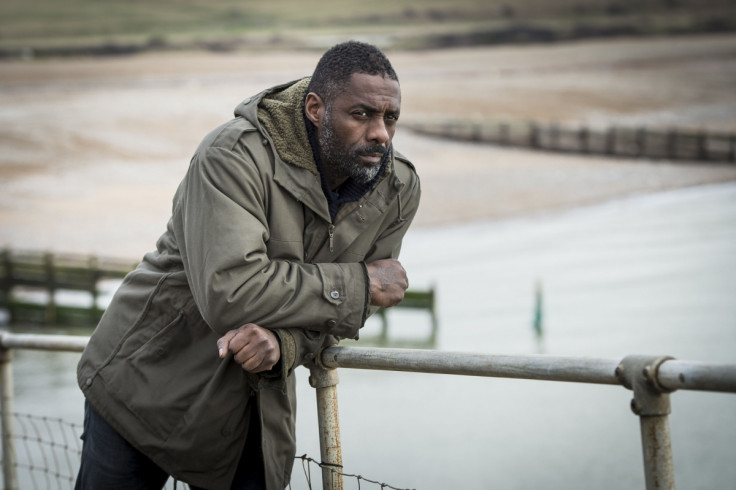 Luther is then dragged back into his former life in London where he is forced to battle the demons of his past while searching for the truth in regards to some shocking news in his personal life. As for the fresh spate of murders, the victims seem to be connected but the killer is able to outsmart the police force, hence why Luther's genius is needed to crack the case. According to the BBC, this new chapter "pushes [Luther] further to the edge than he's ever been."
Pilot for a movie
Since 2013, a huge buzz has surrounded rumours for the TV series to be adapted into a movie version, something Elba has teased as a strong possibility. The British actor told the Press Association in November: "In our heads, [season four] was the film – it's two hours and it's a pilot for the film. We would love to get a film off the ground but it takes time, and it's really about when Neil and I are ready to pull that off."