Just three months ago, Vin Diesel revealed on Instagram that after 13 years, he was planning to reprise his xXx character, Xander Cage, in a second sequel that would start shooting in December. But now it looks as though Cage isn't the only character the Fast And Furious star is keen to reprise – he's announced that a new Riddick movie is in the works, and that a spin-off television series could also happen.
Posting on his social media account once more, the 48-year-old shared a still of himself and co-star Judi Dench in his 2004 movie, The Chronicles Of Riddick, with the accompanying caption: "Last night Our company had a party to launch Our TV division. Very exciting. MERC CITY is a show that will follow the Mercs and Bounty Hunters of the Riddick Universe. Next Month, DT begins writing the next Chapter in the Chronicles of Riddick... FURIA. #HappyFurianFriday."
By 'DT', it's pretty clear that Diesel means filmmaker David Twohy, who acted as both screenwriter and director on all three previous Riddick movies: Pitch Black (2000), Chronicles and the 2013 instalment, Riddick.
Each sci-fi movie centred around Diesel's antihero, Richard Riddick – a stealthy predator whose vast knowledge of how to kill almost any humanoid, in a variety of ways, makes him a survivalist and very hard to contain. A self-admitted dangerous convict and murderer, he sometimes uncharacteristically perform morals or even atypically heroic actions, usually against his own better judgement and instincts. Riddick is a Furyan, a member of a warrior race obliterated by a military campaign that left Furya desolate, and is one of the last of his kind.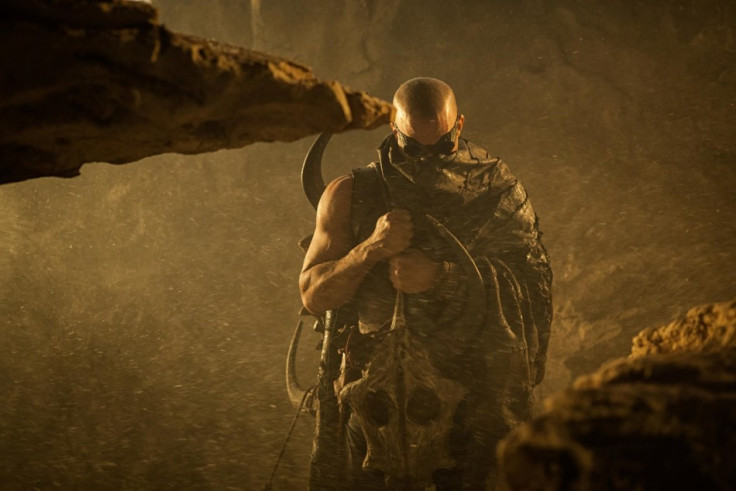 It appears as though the new movie will feature the subtitle Furia, which relates directly to Riddick's past and the planet he comes from. Similarly, the debut television show looks like it will be called Merc City, linking back to Riddick's history as a mercenary rather than an unlikely hero.
While there's no official release date for xXx: The Return Of Xander Cage, it's likely to reach cinemas before the new Riddick outing given that it will soon start filming and the latter's script hasn't been written yet. In the meantime, Diesel will work on forthcoming Fast And Furious sequel Furious 8 under the direction of Straight Outta Compton's F Gary Gray, as well as voicing Groot in Guardians Of The Galaxy Vol. 2, the follow-up to Marvel's 2014 smash hit.
For more entertainment news follow A-List on Twitter @Alistinsider