They are two very strong personalities, so it's not surprising that Piers Morgan and Mason Noise bumped heads on live TV. During an interview on Good Morning Britain, the former X Factor contestant did not respond well to the TV presenter's line of questioning, making for awkward viewing.
Morgan, 50, asked the aspiring singer to explain the origins of his stage name and what his real surname is. However, Noise, 22, shot back: "You will have to go and Google it. It's like asking Batman what his name is!" Clearly unimpressed by the comparison to the superhero, Piers scolded: "Mason, it's not Question Time."
Referring to Noise's previous clashes with X Factor boss Simon Cowell during his time on the ITV show, Morgan added: "I loved you sticking it to Simon Cowell obviously, but when you liken yourself to Batman, a superhero saving the world, do you think the ego is writing cheques that the body maybe isn't quite able to cash?" The singer responded: "You tell me, this is your job as well."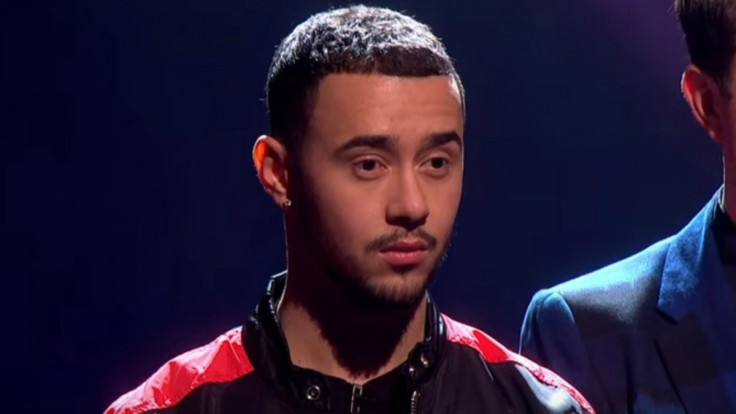 The rivalry later spilled out onto social media, with Morgan tweeting: "Good to meet you Batman @itsmasonnoise. Good luck saving the planet and look out Justin Timberlake!" In good spirit, Noise jokingly replied: "Glad I've finally met someone with a matching ego (batman voice)."
Some viewers quickly criticised Morgan for his handling of the interview, with one tweeting: "Bad move bringing @piersmorgan on to the team, so aggressive towards mason noise, he's only been kicked of the XFactor, calm down #GMB," while another commented: "Piers Morgan was very rude to mason noise to be honest. Made me feel uncomfortable watching it. Shocking."
However, Morgan still received plenty of support, with one person tweeting: "Great to see you on GMB. What's all fuss about Mason Noise? he needs bringing down to earth, he's not yet a star & no Kanye!"
Noise's interview came after the singer left The X Factor in a surprising elimination on 21 November, while fellow hopeful Anton Stephans was voted out of the competition the following evening.
Watch Mason Noise's interview with Piers Morgan on Good Morning Britain: