Spencer Matthews was allegedly kicked off I'm A Celebrity after getting into a heated row when the show's producers refused to give him anabolic steroids, according to the Mirror. The 27-year-old was made to leave the show after he angrily demanded some of the muscle-building drugs.
Matthews admitted he had been taking the drugs to prepare for a charity boxing match, which did not happen. He arrived on the ITV show on 18 November looking more muscular than usual. Made in Chelsea star lasted three days before his the side-effects of the body-building drugs led him getting into an argument with the I'm A Celebrity producers, alleges the Mirror's report.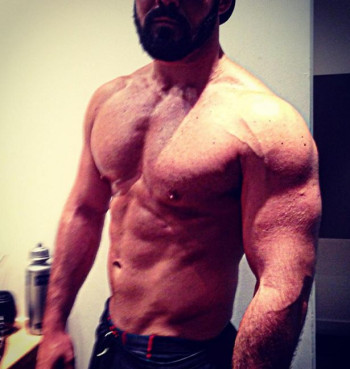 "He flipped and was behaving in an aggressive and unusual way. He was struggling to cope," a show source said, according to the Mirror. "Bosses tried to calm him down, but they were never going to give him steroids. In the end, the only option was for him to leave."
Since Matthews' confession that he used steroids, several companies have unceremoniously dropped the disgraced star, potentially costing him up to £300,000, according to one marketing expert. Before departing from Australia's Brisbane airport, the reality TV show personality admitted that he had "screwed up" and that he would "have some explaining to do".
"Taking these pills was a serious error of judgment, which I hugely regret," he said. "I have disappointed my family, friends and fans and would like to apologise."
The 27-year-old star is believed to be back in London after leaving I'm A Celebrity in disgrace. In a message to fellow reality personality Spencer Pratt, Matthews tweeted this morning: "Mate tell me about it! Leaving was obviously not my call! I would do absolutely anything to still be in there. Was loving it!"
.@spencerpratt Mate tell me about it! Leaving was obviously not my call! I would do absolutely anything to still be in there. Was loving it!

— Spencer Matthews (@SpencerMatthews) November 22, 2015