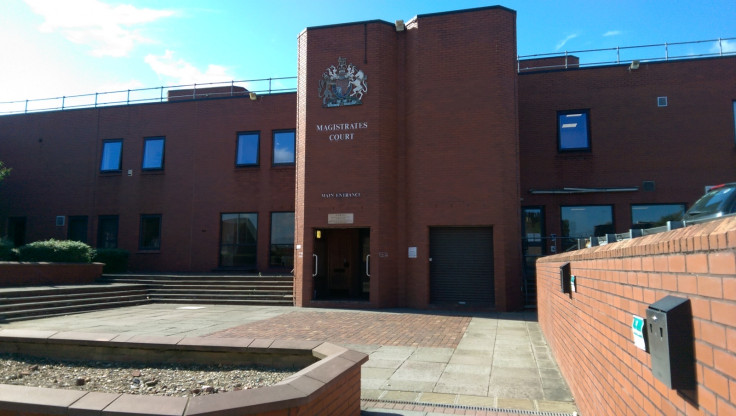 A schoolboy from Luton has become Britain's youngest convicted rapist after being found guilty of repeatedly abusing a seven-year-old girl with his friend when he was aged just 10.
The boy forced the young girl to engage in oral, anal and vaginal sex on multiple occasions over a period of almost two years, a judge found.
His friend was also found guilty of having anally and orally raped the girl from the age of 11, with the pair taking turns to carry out their sexual abuse on more than a dozen occasions between mid-2014 and March 2016.
The two boys, who cannot legally be named due to their young age, were found guilty on Thursday (13 October) after a five-day trial at Luton Magistrates' Youth Court.
A third male defendant, their 14-year-old friend, who was aged 12 at the time the offences began, was cleared of similar rape charges.
The shocking allegations first emerged in March of this year when the victim, now aged nine, told her mother she had been repeatedly raped since she was seven years old by three boys living in their Luton street.
Prosecutor Alex Krikler said the sex abuse started when "[the 11-year-old boy] asked her to play with his willy". This escalated, he said, to include oral and anal intercourse.
"She said sexual activity had been going on since she was seven years old," he told the court. "She thought that it would stop. She wanted to tell her mother but was scared she was going to be told off."
The girl said one of the boys, the defendant aged 11, had threatened to stop her playing with her best friend – his younger brother – unless she complied with his "disgusting" demands.
He would take her into his bedroom after school, close the door and rape her while her brother watched and her unaware mother was downstairs, the court heard.
His friend, aged 10 at the time, then joined in the sexual abuse and raped her on multiple other occasions, including in his own bedroom while his father was in another room.
Giving evidence, her mother told the court of her "shock" after hearing her daughter recount the sex abuse.
"I couldn't believe what I heard her say," she said, revealing she would regularly arrange for her daughter to stay at the 11-year-old boy's home when she was at work. "You don't want to believe that any one of them have done anything like this."
The young victim was given crayons to play with as she was asked to recall the abuse in court via video-link.
"I feel upset when it happens," she said. "I feel really angry because I don't want to do it."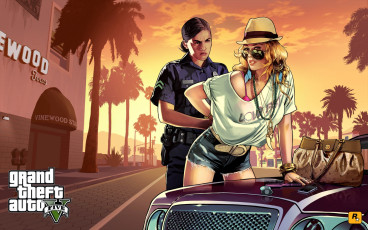 Delivering guilty verdicts, the District Judge said he found the girl's evidence "very convincing".
The youngest child, now aged 12, looked down as the charges against him were proven, with his distressed father holding his head in his hands.
The other convicted defendant, now aged 14, fought back tears as his mother stormed out the court room. She was later heard shouting that her son's life had been "ruined by lies".
The trial saw defence lawyers for the boys, who denied all charges, claim the girl had invented the allegations to get attention from her divorcing parents.
They also pointed to evidence that the girl was "easily led" during questioning, that she told differing accounts of what had happened to her, and that there was a lack of medical evidence showing any abuse had taken place.
One of the convicted defendants' barristers, Cathy McCulloch, even claimed the girl made up the story after playing the adult video game Grand Theft Auto 5 (GTA5).
The court heard how she had played the 18-rated title on her PlayStation after borrowing it from her father, and that she had "learnt about sex" from a strip club featured in the game.
"She was allowed to play this game – a game which showed three men raping a female," McCulloch told the court. "It was bound to have some form of psychological effect ... she has quite simply got her ideas from the game."
McCulloch went on to say the girl's version of events had changed on multiple occasions, adding that investigating police officers had embarked on a "fishing expedition" in interviews with the girl by using leading questions to get the responses they wanted.
She told the court: "The complainant would have you believe she was raped on several occasions ... and that there was someone in the room. All have denied seeing anything. Her recollection is varied on different points and at odds with each other.
"This case has been drip-fed by the complainant to the police. She changes on a whim the number of times [my client] has raped her. She's not telling the truth. She denies watching the sex rooms in Grand Theft Auto but witnesses say she watched them.
"You may feel that [the girl] is a beguiling young lady. Even beguiling young ladies can lie and try to get away with it."
Two convicted defendants initially blamed each other
The prosecution said there was no reason for the girl to invent the allegations, saying using Grand Theft Auto 5 in evidence against the victim was a "double-edged sword".
"Not only did [the girl] see these scenes but the defendants as well. One needs to look at Grand Theft Auto in the context of what else the children were being influenced by, because the evidence of [the boy aged 11] is that he had been watching pornography for some time.
"[The boy aged 11] was perhaps experimenting with [the girl] and doing things that he had seen others do."
The court also heard how the two convicted defendants had initially blamed each other for the abuse when first interviewed by police, with the younger of the pair even saying the victim had asked for her to be touched sexually.
He didn't choose to give evidence to court, with the judge acknowledging his "very young age".
He was found guilty of intentionally penetrating the anus and mouth of a girl under the age of 13 with his penis on at least six occasions. He was also convicted of a further charge of vaginal rape.
The older defendant was found guilty of intentionally penetrating the anus and mouth of a girl under the age of 13 with his penis on at least six occasions.
The pair are expected to be sentenced next month after a psychological report has been presented to the court.