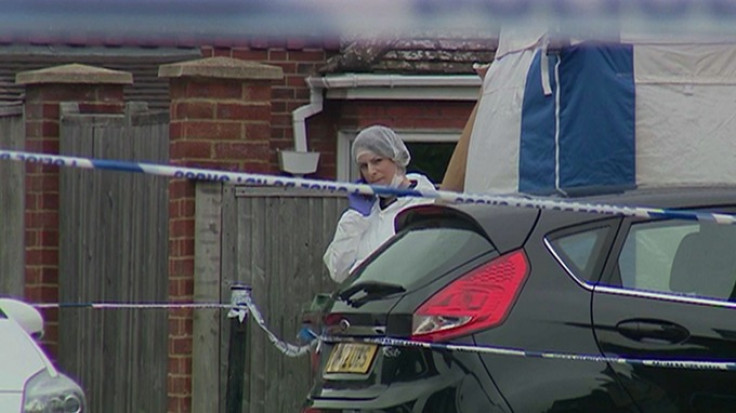 A mother of four who was stabbed to death in her home, may have been the victim of a botched burglary, it has been reported. The woman, named locally as care worker Saima Khan, was found with serious injuries at her home on Overstone Road in Luton, Bedfordshire, on Monday (23 May) evening.
Emergency services were called to the property at around 11.30pm, but the 34-year-old care worker, was pronounced dead at the scene.
Local community leader Dawood Masood, told ITV News the killing has left the family devastated. "They've ruined many people's lives. They've ruined the kids' lives, they've ruined the family's lives and the tragedy they're going through isn't worth what they've stolen."
It's thought that Mrs Khan, who was organising a first birthday party for her youngest child this weekend, may have disturbed burglars who'd entered her home. While police have not confirmed the cause of death, neighbours claimed Ms Khan was stabbed in the neck and was found in a pool of blood.
Eyewitnesses reported seeing her distraught mother and sister at the scene. Nousheen Dar told Luton Today: "I did see that she was on the floor in the doorway and there was a lot of blood around her. It was horrible and I don't know why it has happened. It seems so random. At the time everyone was just in shock."
Forensics experts have been examining her car and are expected to remain at the scene for 'several days'. Detectives are treating her death as murder and will release more details about the incident as the investigation continues.
Detective Chief Inspector Adam Gallop of Bedfordshire Police said: "We are treating the woman's death as murder and it's therefore of the utmost importance that anyone with information that could help our investigation gets in touch immediately. "We are following a number of lines of inquiry and are keeping an open mind as to what led to this tragic incident."
The incident has sparked concern in the local community as residents reported several burglaries in the area in recent months. A public meeting is being organised in response to the murder.
Anyone with information is asked to call police on 101 or Crimestoppers on 0800 555111.