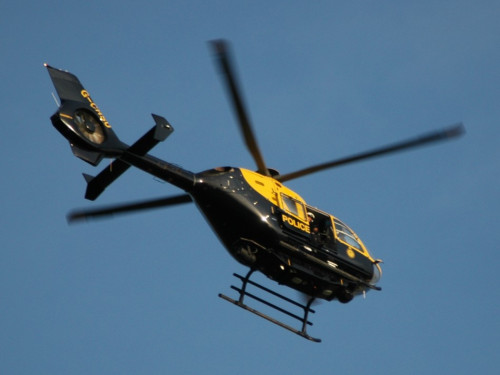 A police helicopter pilot was forced to take action to prevent a crash after a colleague on the ground dazzled the crew with a laser pointer.
James McIvor, 53, was a highly regarded police community support officer (PSCO) but he risked the safety of officers in the helicopter by pointing a powerful laser pen at it as it hovered over Luton.
The light ray went straight in to the cockpit, dazzling the crew and forcing the pilot in to take evasive action to get out of harm's way.
McIvor told Luton Crown Court he was using the laser pen to catch the attention of his cat which was on a roof. The police chopper was in the area in answer to reports of a shooting.
McIvor, who joined the police as a PCSO in 2008, was found guilty of acting in a negligent manner to endanger safety. He was fined £3,500 and faces a police disciplinary hearing this month.
Judge Philip Bartle said: "If the pilot is blinded by the light, he can't steer it into position - he might not know if he is the right way round.
"Fortunately because of his skill, no harm was done to the helicopter and the crew."