Lux Leaks: European Commission President Juncker acted as 'business partner' to Amazon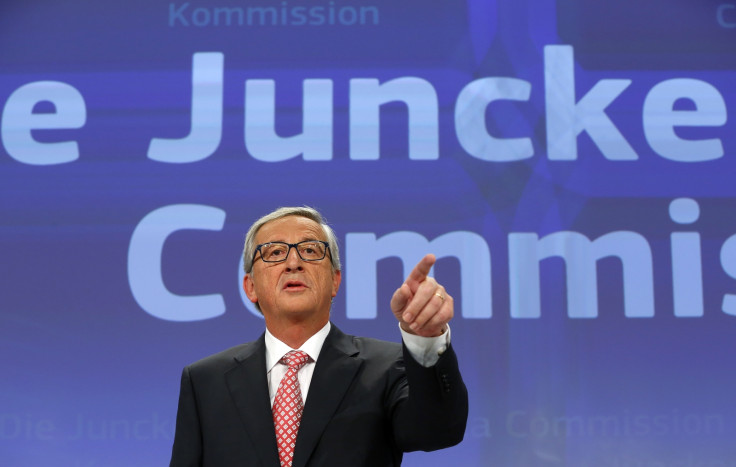 Amazon's former head of tax has said the European Commission President Jean Claude Juncker "helped solve problems" for the retail giant when Prime Minister of Luxembourg.
Bob Comfort said Juncker behaved like "a business partner" to the company, comments which place the new president under further pressure.
"The Luxembourg government presents itself as business partner, and I think it's an accurate description: it helps to solve problems," Comfort told Lëtzebuerger Land, a newspaper in Luxembourg.
Comfort revealed the instrumental role Juncker had in bringing Amazon to the Grand Duchy, outlining the cosy relationship enjoyed between Juncker and Jeff Bezos, the Amazon CEO.
He said: "We also met the Prime Minister once or twice. His message was: 'If you have a problem that you think you cannot solve, return to me. I will try to help you.' Jeff Bezos has met Jean-Claude Juncker few years later, after the establishment of the seat. It was actually a simple courtesy visit, but was told that Jeff was surprised by the lack of formality and humour of the Prime Minister.
Comfort admitted that "taxation has played a significant role" in the relocation of Amazon to Luxembourg, but denied that it was the sole factor.
Juncker's role came into question Investigative Journalists (ICIJ) which revealed how Luxembourg arranged secret deals with hundreds of companies to avoid tax. Multinationals used Luxembourg-based shell companies to hide their profits.
Tiny Luxembourg's financial centre became home to at least 340 multinationals, including Pepsi, Ikea and Deutsche Bank, as well as investment funds with almost €3tn in net assets. These companies were paying as little as 0.25% tax in Luxembourg, and nothing at all in the country in which the money was made.
Juncker was Prime Minister of Luxembourg from 1995 to 2013 and Finance Minister from 1989 to 2009. Despite this, he has said that he is "not the architect of what you call the Luxembourgish model".
In November, he survived a vote of confidence in the European Parliament brought by a coalition of far-right parties, less than a month into his term in office.
A second batch of documents leaked this week showed that companies such as Skype and Koch Industries were lured to Luxembourg on the promise of negligible tax rates.
© Copyright IBTimes 2023. All rights reserved.