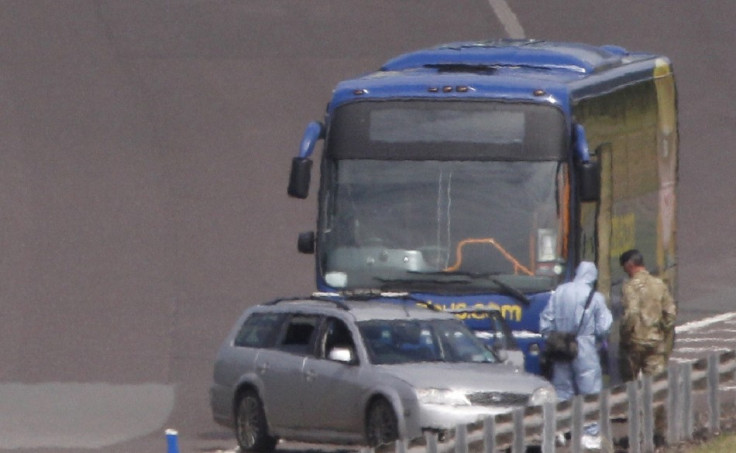 A counter-terrorism operation that swung into action and created huge traffic jams on the M6 Toll motorway was caused by water vapour from an electronic cigarette.
Staffordshire Police led the investigation, which saw 48 passengers evacuated from a Megabus coach heading south towards London on the M6 Toll road.
The coach driver raised concerns after he reported seeing a passenger pouring liquid into a smoking bag.
Armed police responded and surrounded the bus. No one was injured during the operation and no arrests were made.
A police spokesman said: "Given the credibility of the information we received, we responded swiftly and proportionately.
"We can now confirm that, while this was a genuine security alert, the significant concerns reported to us were unfounded.
"The information received concerned a report of vapour escaping from a bag, which on investigation turned out to be a health improvement aid for smokers."
The Megabus coach involved in the scare was moved from the scene once it was no longer considered a security threat.
The M6 Toll road was reopened and the passengers who had been evacuated resumed their journey from Preston to London on another coach.
Police said they received a report from "a genuinely concerned member of the public" who saw vapour coming out of the bag while the coach was near the M6 Toll plaza at Weeford, near Lichfield.
Police stopped the coach and blocked the road in both directions, bringing traffic to a standstill for more than four hours.
"Our utmost priority was the safety and security of those people on the coach and those travelling on the motorway," said the police.