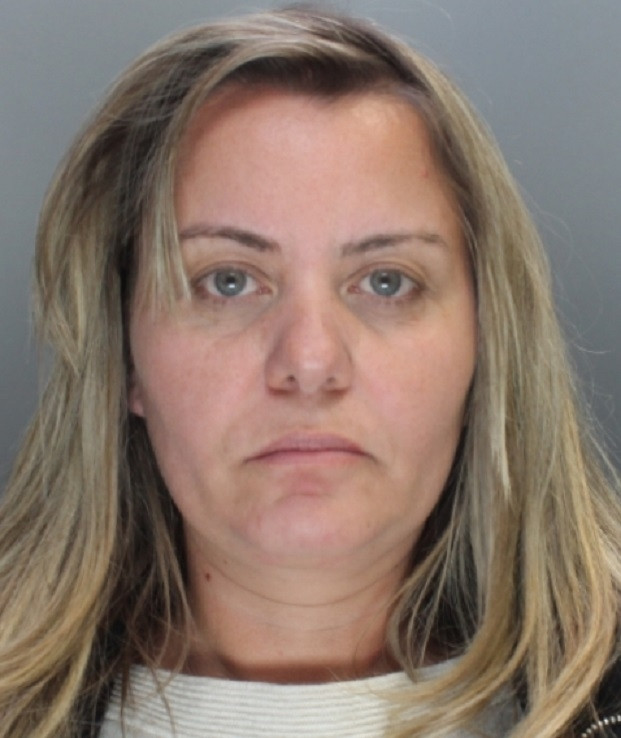 A woman who ran a string of high-end brothels across London and Berkshire has been jailed for three years.
Graziela McNamee, 38, was found guilty along with her husband Brendan McNamee, 34, of five counts each of controlling, managing or assisting in the management of a brothel. Mrs McNamee was also convicted of possession of criminal property and of converting criminal property.
The pair were found to have rented out four addresses in the City of London - Middlesex Street (E1), Friar Street (EC4), Fleet Street (EC4), Poppins Court (EC4) – as well one in Bracknell to be used as brothels.
An investigation was launched after residents close to the address in Aldgate's Middlesex Street complained about suspicious activities taking place there.
Officers found that the flat was registered to Mrs McNamee, was who also the director of a company, City Sensations, which openly advertised sexual services online.
She was also linked to the flat on Friar Street near Blackfriars, which cleaners had suspected of being a brothel after finding price lists and women's names in the rubbish. Cars owned by the pair – who live in Kings Langley in Hertfordshire - were also found to frequently travel around the City as well as locations in Bracknell.
On 27 April 2016, the pair were arrested at their home address, while 12 women were discovered within the various properties they owned. City of London police said there is no evidence the women were trafficked or exploited and are now being offered appropriate support by agencies who assist those working in the sex industry.
Mrs McNamee was sentenced serve three years in prison at Inner London Crown Court for the charges of controlling or managing prostitution, with sentences of two years for converting criminal property, and one year for possession of criminal property, to run concurrently.
Her husband was given a 12-month custodial sentence suspended for two years, with a requirement for 150 hours of unpaid work.
Detective Constable Brendan Kennedy, from the City of London Police Central Detective Unit said: "Today's sentence represents the successful conclusion of a detailed and comprehensive investigation, and one with important consequences for the City of London and beyond.
"From utilising the expertise of the City of London Police Central Detective Unit, as well as our close relationships with our community policing team, local residents, the City of London Corporation, and Thames Valley Police, we were able to shut down several brothels operating in the Square Mile, and one in Berkshire.
"Not only has this undoubtedly prevented further exploitation of the young women who were found working here, but has also stopped the anti-social behaviour associated with active brothels.
"This will bring peace of mind to the residents living and working in these areas, and enforces the reputation of the City of London as a safe place to live, work and visit."