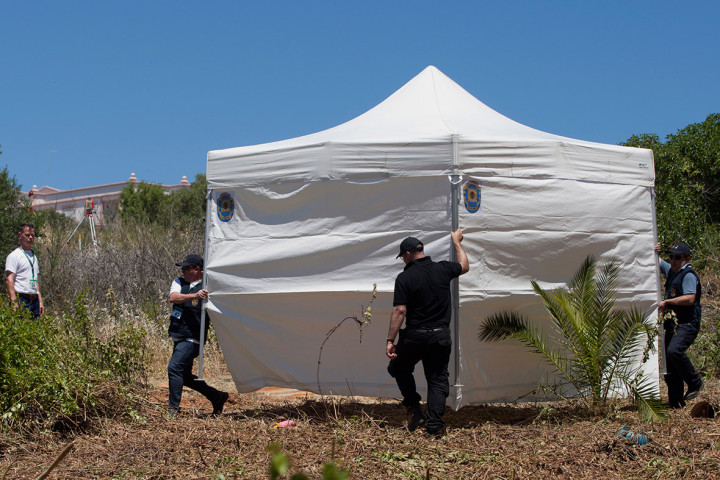 Kate and Gerry McCann have broken their silence as police search scrubland in Praia da Luz for clues about their missing daughter Madeleine McCann.
The couple said they are "encouraged" by the search being carried out by British police in an area located about 10 minutes away from where Maddie vanished, seven years ago.
Writing on the official Find Madeleine Campaign Facebook page, they said: "We are kept updated on the on-going work in Portugal and are encouraged by the progress.
"Thank you for continuing to stand by us and supporting our efforts to get Madeleine home."
They also issued a plea asking for people not to "spread rumours" which came from the media.
Touchy Portugese police have previously threatened to withdraw assistance and support for British officers should they read Press reports they do not like about the search.
The McCanns added: "We would like to ask people to refrain from spreading rumours and speculation based on inaccurate press reporting. "