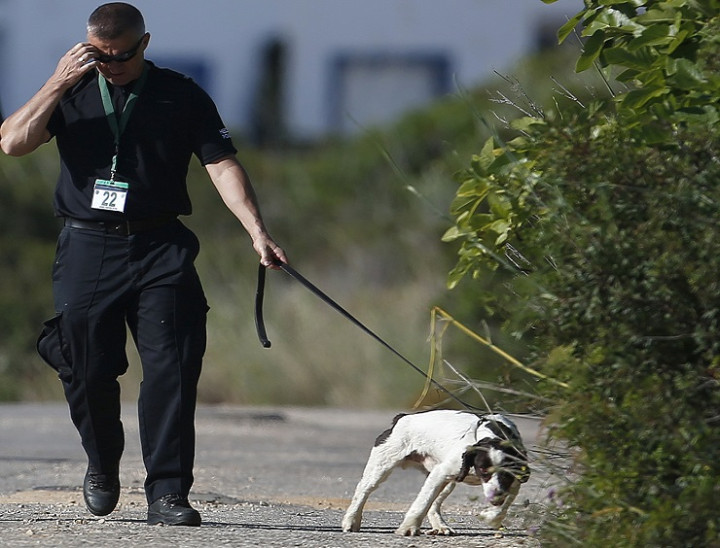 British police sniffer dogs returned to a site in Praia Da Luz as the search for clues about missing Madeleine McCann continued on scrubland.
Dogs are back on the scene after Metropolitan Police officers requested an extra week to search the site, which is 10 minutes by foot from where McCann vanished seven years ago.
Fibre optic cameras have also been used, along with radar capable of penetrating deep underground to identify earth which has been recently disturbed.
Former Metropolitan Police search advisor Keith Farquharson explained: "It will show anomalies within the earth structure (but) it won't show a skeleton like an X-ray would.
"It would just show the anomaly in the ground. That would have to be investigated and the best way to do that initially is (with) victim recovery dogs."
Local media reported the community in Praia da Luz does not believe McCann's remains lie in the scrubland close to the Ocean Club hotel where her family was holidaying when she went missing in 2007.
Permission for police to spend another week at the site come in the face of opposition from some sections of the tourism industry, which feared holidaymakers will shun the area while the police process continues.