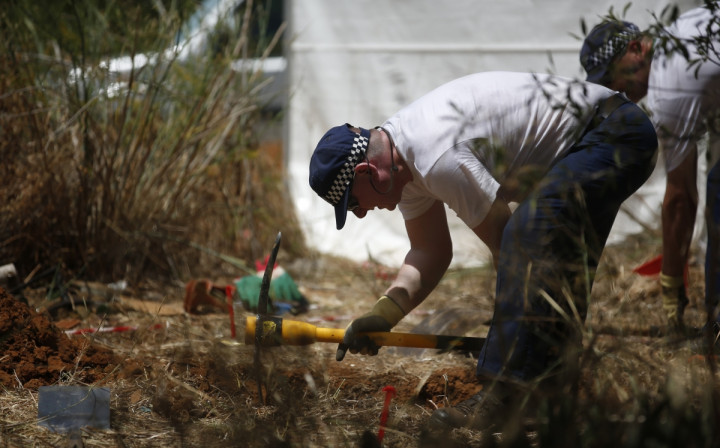 Detectives investigating the disappearance of Madeleine McCann have cordoned off a new site.
Search teams and sniffer dogs were scouring the area – behind a water treatment plant – just outside the resort of Praia da Luz near the town of Lagos.
Madeleine was only three when she vanished from a holiday apartment in 2007, while her parents Gerry and Kate dined with friends nearby.
A separate search took place last week at a scrubland site in Praia Da Luz but it is thought nothing significant was found.
Graffiti reading "policia Inglesa estupidos" has been written on a wall nearby, mocking the British police as stupid.
One police officer told Sky News the new searches involving sniffer dogs from South Wales Police would be "more of the same" as he left the site.
Eight suspects have been identified as holding important information into the toddler's disappearance including Euclides Monteiro, who used to work as a waiter at the Ocean Park resort but was sacked – a year before Madeleine disappeared – after stealing tips and later died, aged 40, in a tractor accident.
It is now thought the little girl could have been kidnapped in an attempted break-in by a thief looking for money.
Suspicions also increased about Monteiro after his phone traced him near to the apartment where Madeleine disappeared.
The McCanns, from Rothley, Leicestershire, said in a joint statement last week: "We are kept updated on the ongoing work in Portugal and are encouraged by the progress."
Scotland Yard has refused to give any updates regarding the investigation as it progresses.