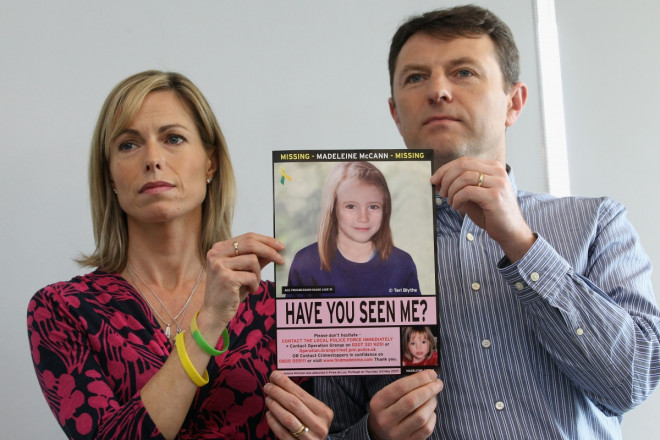 British police officers are to starting digging in Portugal for clues about what happened to Madeleine McCann, missing for seven years.
Authorities in the country have granted permission to the Metropolitan Police to dig up three sites located in the Portuguese Algarve, it is understood. They will be using specialist forensic equipment in the search for evidence related to Madeleine's disappearance.
Madeleine vanished from her bed in a hotel in the Algarve resort of Praia da Luz in 2007. Two of the plots to be dug up are near to the hotel the family was staying in at the time. Last week, mother Kate McCann told of how she still clings to the hope her daughter is alive.
Scotland Yard has refused to comment on the investigation, with the Telegraph reporting that Kate and Gerry McCann have been told the dig does not mean police are searching for human remains.
The operation will be the first time Portuguese police and British officers have worked face to face on the ground since Madeleine vanished. They will be using sonar equipment which allows officers to peer beneath ground to locate soil which has been disturbed in the past decade.
The Algarve dig follows the emergence of a string of sexual assaults on youngsters close to the area from which McCann vanished.
A public appeal in March drew more than 500 responses from the public, which saw the number of leads pursued by police rise to 18.
The break-ins all occurred in the Algarve in the months before the McCanns went on holiday to Praia da Luz in 2007.
In half the reported incidents between 2004 and 2006, children were abused, including a 10-year-old who was assaulted in the same resort the McCann's stayed in.